2020 COLLECTORS CLUB
JAUNE QUICK-TO-SEE SMITH
It is said that the Human Beings were created when Coyote turned on the light; or when Otter brought daubs of earth to the surface of the water to form the land; or when Turtle raised its back. That was the beginning of our time—of we, the Human Beings. These creation stories draw parallels to Adam and Eve in the garden and are just as powerful.
–Jaune Quick-to-See Smith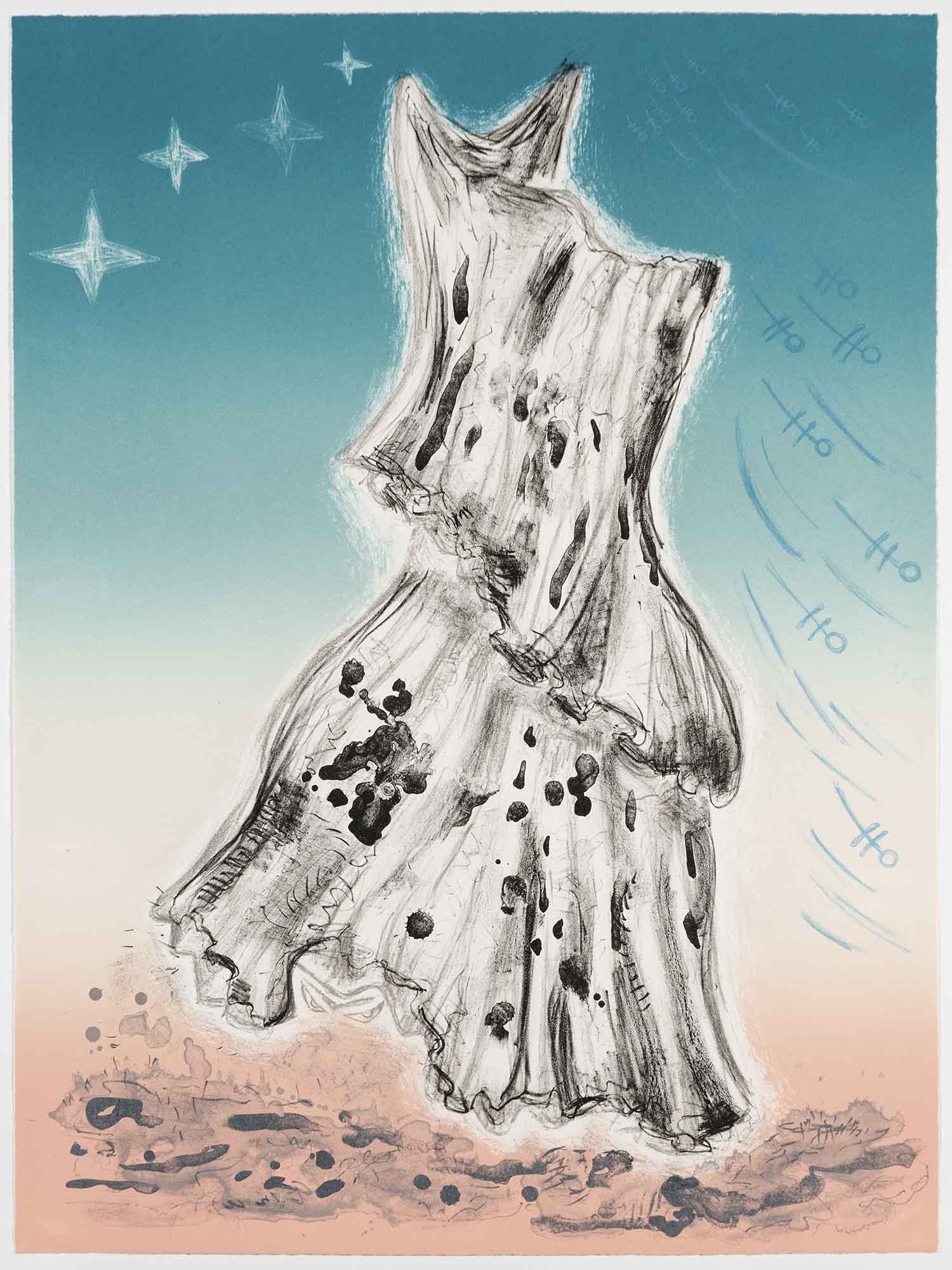 Coyote in Quarantine, 2020 (20-304)
Nine-color lithograph
Paper Size: 26 1/2 x 20 inches
Paper Type: white Arches Cover
Collaborating Team: Master Printer Valpuri Remling
and Frederick Hammersley Apprentice Printer Alyssa Ebinger
Edition of 95
Jaune Quick-to-See Smith is a New Mexico-based artist, educator, curator, and activist. She is a Salish member of the Confederated Salish and Kootenai Nation, and grew up in Montana.
Her long association with Tamarind, as one of the workshop's most frequent collaborators, started in 1979 when she was a graduate student in Visual Arts at The University of New Mexico. Tamarind has had the great privilege of working with this artist over a period of 40 years, and the workshop's archive traces an arc of her career through printmaking.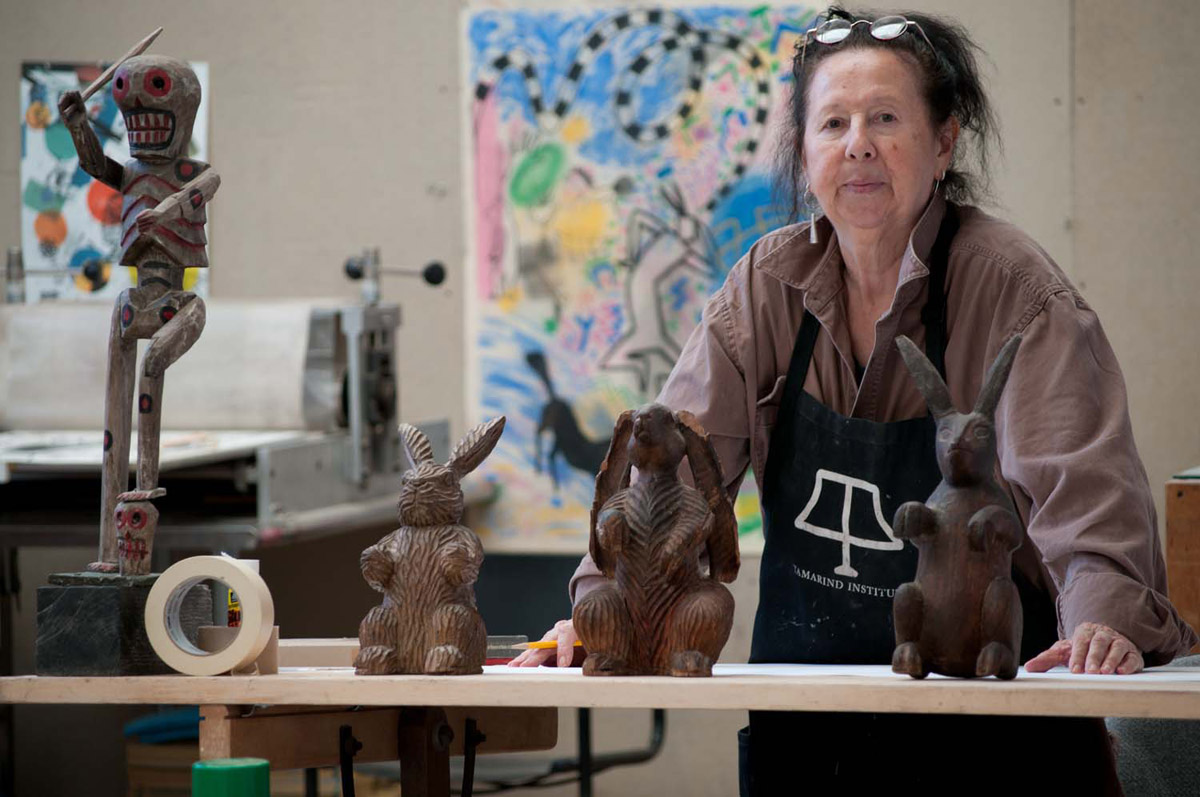 Smith in her workshop; Notes left at Smith's doorstep.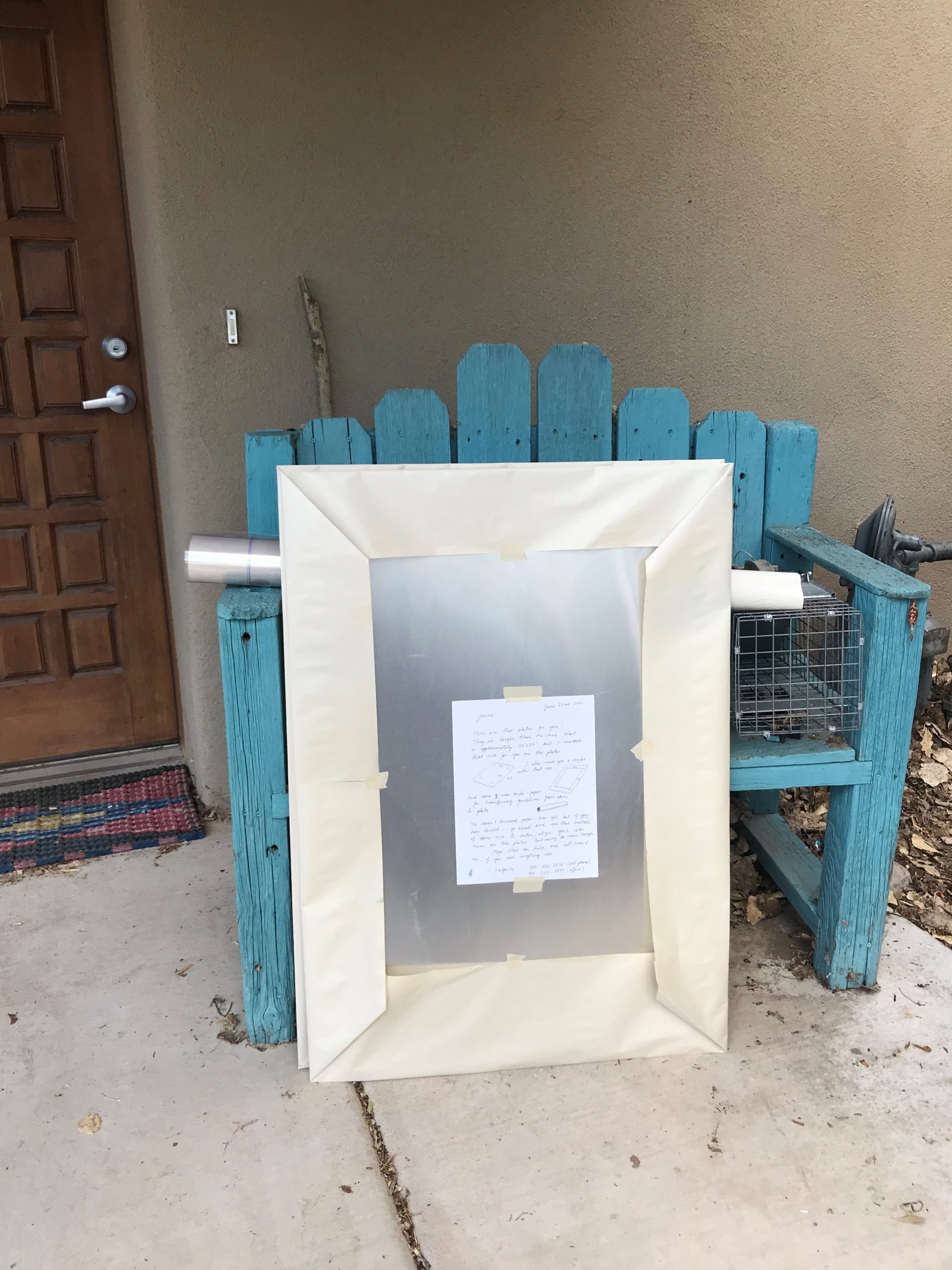 Coyote in Quarantine hones in on a particular character in Native American mythology, with Smith exploring ancient stories with contemporary imagery. Animals figure prominently in her work, and the coyote appears as a playful, prideful, self-important trickster who shape-shifts as the narrative demands. In this rosy lithograph, the dragonflies and planets orbiting around Coyote tip the story towards transformation and flight, and a dream-like map of the oppositional forces of the social and natural worlds. The subject of coyote in hiding was one Smith started thinking about when she was first invited to create Tamarind's Collectors Club print, but only as the 2020 pandemic settled in did she recognize the alignment of her heavily draped coyote with the prolonged distancing the global population was then (and is still) experiencing. Coyote in hiding works on multiple fronts, as Smith will do, melding cunning political messages in with humor and puns, drawing from the deep history of Native American culture that remains still today, largely obscured, overlooked, co-opted, and threatened.
This collaboration was extraordinary in its own way, given the severity of the public health crisis and the many obstacles experienced by communities everywhere. Smith persevered with the project, together with the support of her son and collaborating artist Neal Ambrose-Smith. Tamarind's team of printers, led by Master Printer Valpuri Remling, sorted out how to deliver the drawing materials as they were needed or imagined. Stone and plate deliveries were made to the doorstep of the artist's Corrales studio, and ink color consultations happened in writing, over ZOOM, and through trial proofs. This extended collaboration over the summer months allowed more time for the image and the layers to resolve, and the final rendition of Coyote in Quarantine to emerge.
Member Information
This year we will ship to both local and out-of-town members. If you prefer to pick up your print from Tamarind, please let us know. Otherwise, we will plan to ship all prints during the week of November 9. Please contact us immediately at tamarind@unm.edu with any shipping details such as alternative address, signature requirement, or a hold request. And, as always, THANK YOU FOR SUPPORTING TAMARIND'S STUDENTS AND PROGRAMS.