Tuesday Nov 26th
My first day with visual artist Stacy Lynn Waddell started with her picking me up early at the Cassilhaus. Stacy and I hit it off quickly not only because we had met before at Tamarind when she visited and that she is a keen Tamarind follower, but also because she is a lot of fun to hang out with. We laughed a ton. Visit Stacy's website at http://www.stacylynnwaddell.com/ .
She had an amazing day planned for us starting with coffee from her favorite place in town and onward to meet the infamous Bill Fick at one of his places of occupation, The Rubinstein Art Center at Duke University, where he teaches printmaking. He's a relief and screen printer guy, but I have no doubt he knows a bit about everything printmaking related. Hell, don't take my word for it; check out the book he co-wrote a while back: Printmaking: A Complete Guide to Materials and Processes. Turns out, we have a lot of friends in common and I have to admit, speaking to a printmaker after my cold-turkey-cut-off two weeks prior, was a real treat. Felt good in my belly.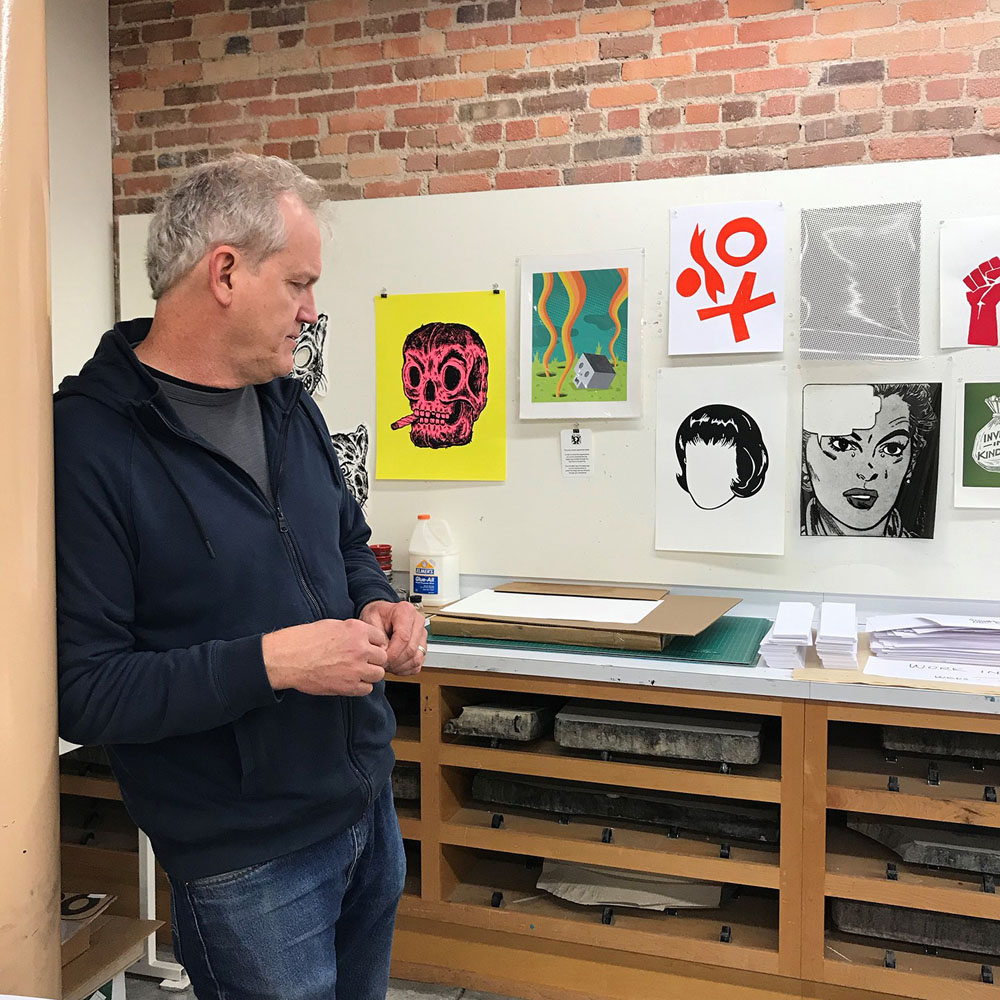 And as if this wasn't enough goodness for one day, Stacy took me to the Nasher museum at Duke and introduced me to their curator, Marshall Price, who took us down to their storage to see works on paper. He had pulled out the works by Stacy that are in their collection. He also showed us a few unframed Helen Frankethalers they had just received as a donation to the museum. There was a spectacular Mixografia piece from the 80s and other beautiful woodcuts and monotypes.
Stacy and I then headed off to get lunch from an amazing Mediterranean deli and made our way to UNC Chapel Hill to sit down with Beth Grabowski. She has been a UNC faculty member since 1985 and is actually the other writer of the book previously mentioned. The studio she runs is spectacular. Everything you could imagine, and couldn't, you can find there. Like my newest love The Ideal Stencil Machine. True love at first go. Bill joined us for lunch and we chatted more printmaking. Fun fun fun!