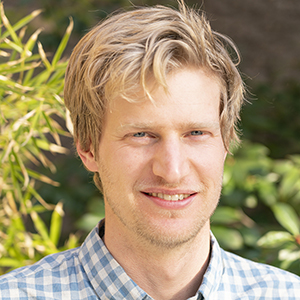 BEN SCHOENBURG
TAMARIND CURATOR
by Shelly Smith
Ben Schoenburg started as curator at Tamarind in February 2020, less than a month before COVID-19 changed everything. We thought we would take a few minutes to ask Ben about his first five months in the curator role. By the way, unlike a traditional curator in a museum, Tamarind's curator is responsible for inspecting and preparing the editions for signing, and documenting the details of each edition for our records. In addition, the curator provides instruction in collection care and proper documentation.
Schoenburg completed Tamarind's Printer Training Program in 2018 as part of a larger goal to obtain an MFA combining study at Tamarind and UNM's College of Fine Arts. During this time he began a work-study position assisting then-curator Anne Slattery, which prepared him well to fill the curator role after Slattery moved to Seattle. Schoenburg, a native of Albuquerque, received his Bachelor of Arts in International Affairs from Lewis & Clark College in Portland, Oregon in 2012. At UNM he has been a graduate assistant for Land Arts of the America West, and Introduction to Printmaking. He plans to complete his MFA by spring 2021.
SS: Ben, tell us briefly about your first couple of months in your role as curator?
BS: The first couple of months were a series of transitions for me. First, transitioning to the role of curator and second, learning how to work remotely. It was hard leaving the workshop, but it did give me time to get up to speed on the computer parts of the job. After awhile, though, I began to really miss the prints. For printers and curators, the workshop is where it all happens, and you can't cook if you're not in the kitchen! Now that I am back (for now), it feels great to be in the space and start to catch up on all of the curating.
SS: Did you ever imagine that you would be Tamarind's curator?
BS: No. While working under Anne Slattery, the former curator, I did think to myself what a cool job it would be. But, Anne was such an establishment at Tamarind that the thought of being the curator never crossed my mind. When she moved, I thought about applying for the position, and ran it by my former Tamarind classmates. Buoyed by their nudging encouragement, I applied.
SS: What's your favorite part of being the curator at Tamarind?
BS: I have two favorite parts which fall on completely different ends of the spectrum. The first is getting to interact with the printers and artists throughout a collaboration and beyond. The second is working by myself with prints. Going between extroverted and introverted tasks is a wonderful aspect of this job, which fits my personality well.
SS: How does one become a curator? What was the most important classes you took in your undergraduate and graduate programs?
BS: The two experiences that prepared me the most for the role of curator were the Tamarind Printer Training Program and two years as a graduate work-study under Valpuri Remling, Tamarind's master printer and workshop manager, and Anne Slattery, Tamarind's curator. If someone wanted to get these skills outside of Tamarind, I would say knowledge in printmaking, museum registration methods, and paper conservation would be good places to start.
SS: What's the question you get the most when you tell people you are the curator at Tamarind?
Most people assume the curator's role at Tamarind is putting together exhibitions in the gallery. I explain to them that my role is more "behind the scenes" at Tamarind. "Curate" comes from the Latin verb curare which means "to take care of." I like to think of myself as the caretaker of the prints.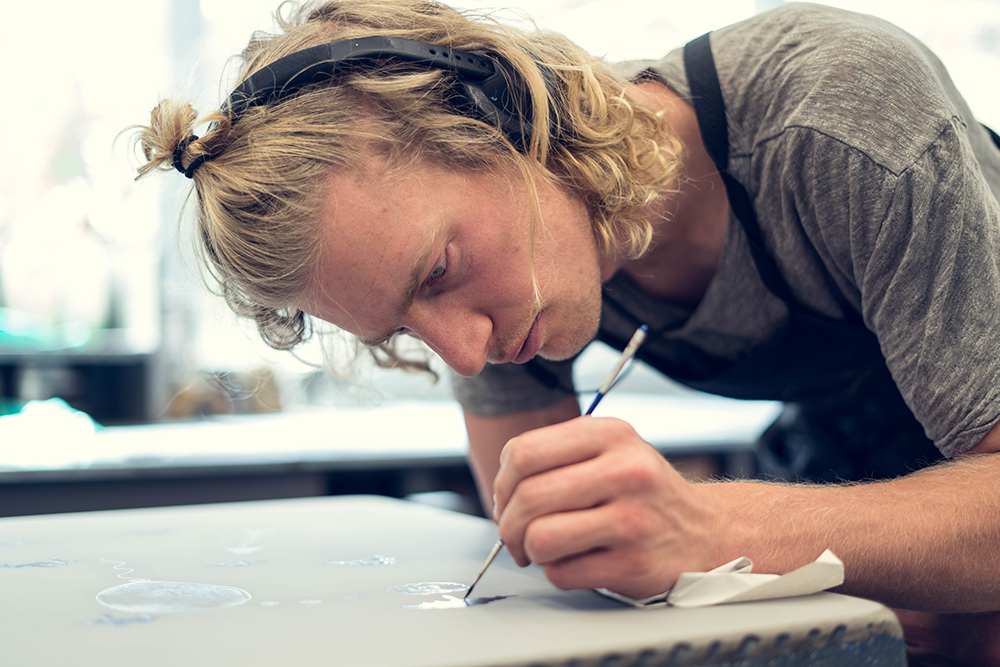 Left: Schoenburg with his cohort from the Tamarind Printer Training Program.
Right: Schoenburg attending to minute details on a stone.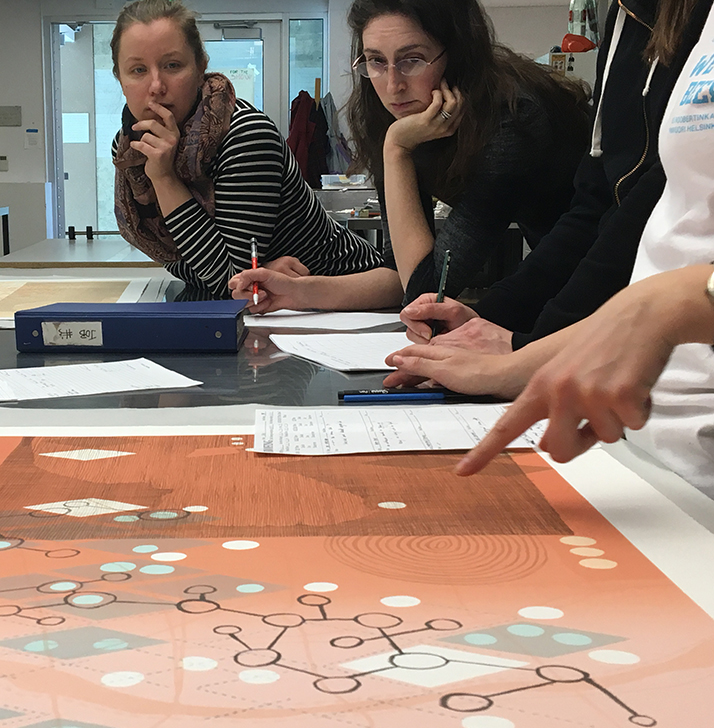 Left: Anne Slattery, Tamarind curator before Schoenburg (center) working with Printer Training Program Student Printer Jenni Vita and Visiting Artitst Sarah Smelser.
Below: Short video produced by Tamarind about Schoenburg during the year he was interning under Tamarind Curator Anne Slattery.