Today I woke up early (the two-hour time difference matters when you are used to such a tight schedule at Tamarind). It was early enough for it to be cold outside. Frank and I rode to Henderson where Thomas Sayre ( https://www.thomassayre.com/ ) and his assistant, Rhian, were waiting for us next to a pile of mud/sand/clay…earth! I knew what to expect since Thomas and I had met in ABQ a month or so ago while he was visiting. He told me what his practice is about and I was excited to work in a giant sand box for a day.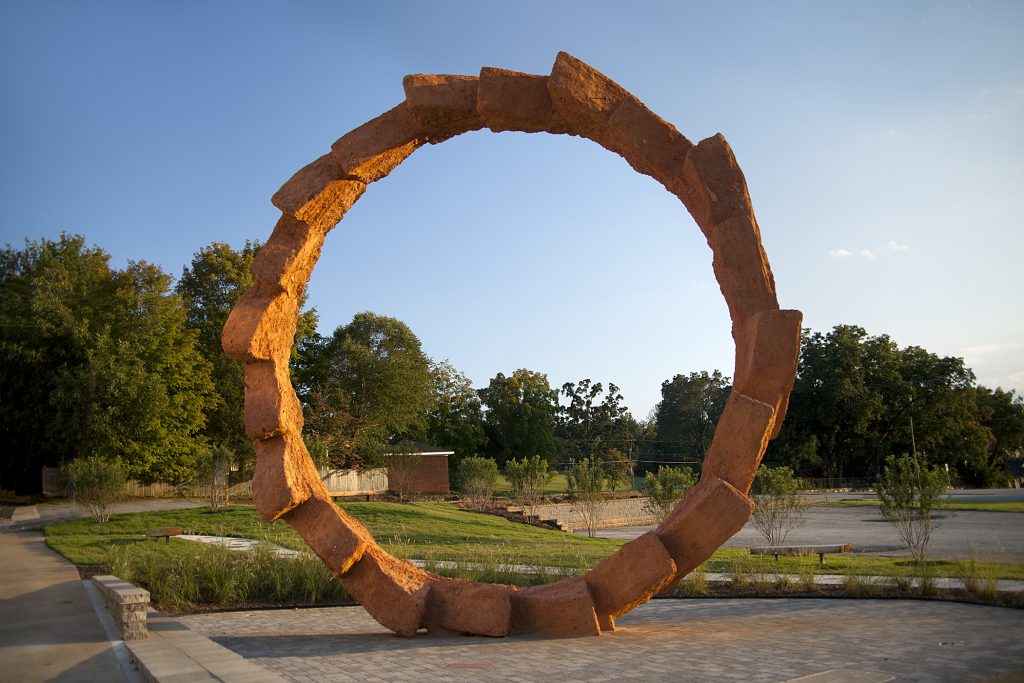 We started with blessing the site and the work with candles and incense. Not sure if this is his common practice or if it was important for this project. Didn't ask.
We dug out 13 half disc shaped molds, one larger than the other. Thomas is an excellent leader and after a few pro tips, I got the hang of it. We were mostly digging by hand, on our hands and knees, pounding the earth down tight as we reached the desired shape. You can see in this photo (the one where he is holding the drawing) what the end result is going to be like.
We left the holes covered and hope that rain won't get to them. We'll be back to the site next week to mix and pour concrete, shape the upper part of the discs and I think that's it. Not sure if I will see them out of ground, or stacked, but I have plans to go to Thomas's workshop this weekend to find out more about his practice.
I was comparing everything casting to printmaking. I was thinking about how I love my shop and how natural all the tools feel for me. It was great to be directed in something I don't have any experience in, just like my artists have to be directed often times in the beginning. Thomas told us not to try and make them too perfect, mainly I'm sure because he knew we couldn't.
Now I need a shower, some stretching, soup, and a beer.
Side note: this part of the country looks a lot like Finland.
And, my quote for today: