24feb12:19 am12:19 amCall for Entries from Artists Residing in New MexicoDeadline February 24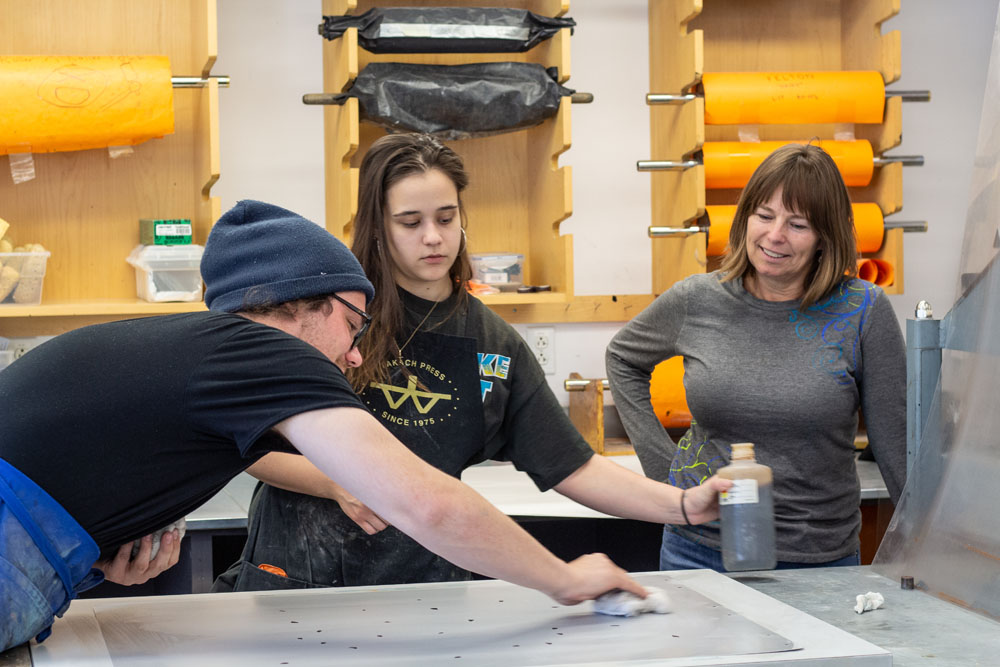 Event Details

The City of Albuquerque Public Arts Program is seeking entries from artists residing in New Mexico to experience collaborative lithography at Tamarind Institute. Entries must be submitted through the City of Albuquerque's online CAFE system.

Inspired by the momentum of the City initiative Tipping Points for Creatives, this project at Tamarind will engage artists who are ready to expand their practice to include collaborative printmaking. For many artists, the opportunity to collaborate with Tamarind's highly skilled printers yields new thinking about their creative practice and builds new international audiences for their work, essentially tipping local professional artists into the next phase of their career and into new markets.

Up to five New Mexico artists who are able to communicate their strategic approach to collaboration and lithography will be selected to print at Tamarind over the next 18 months – approximately May 2020 through June 2021. Each artist will participate in a two-week workshop residency to make one lithograph in collaboration with Tamarind-trained printers; no previous experience in printmaking is necessary. Fully supported workshop residencies are available May/June 2020 and March/May/June 2021 (M-F, 8am-5pm). The printers will guide the participating artists to produce lithographs of a consistent format suitable for creating a "Tipping Points Portfolio"; yet the project by its very nature will embrace the diversity of the artists' practice.

More information available at tamarind.unm.edu/tipping-points/ and artist.callforentry.org.
Time

(Monday) 12:19 am - 12:19 am