02may(may 2)3:30 pm08(may 8)4:00 pmNo ModifiersTamarind student work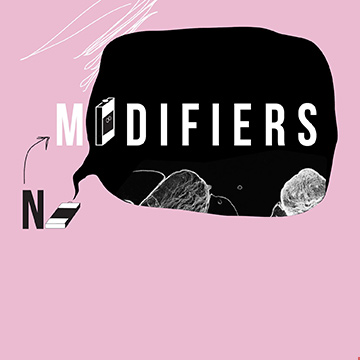 Event Details

Tamarind Institute is pleased to present No Modifiers, an exhibition showcasing lithographs by University of New Mexico graduate students and professional guest artists, created in collaboration with the Tamarind Institute Printer Training Program Class of 2019. The exhibition title No Modifiers is a nod to the ability of printers to control ink on paper and, in this exhibition, refers to the collaborative testing of skills between an artist and printer as they work towards creating a final image. The exhibition will be on view in the Tamarind gallery May 2 through May 8, with works available for purchase.

Tamarind invites the public to a panel discussion with the collaborative student printers on Thursday, May 2 from 3:30-5:00 p.m., and an opening reception on Friday, May 3 from 5-7 pm. Tamarind's gallery is open to the public Tuesday through Saturday, 10:00 a.m. to 4:00 p.m., and by appointment.

No Modifiers features lithographs by UNM Master of Fine Arts candidates Amir Bakhshi, Amie LeGette, Khutso Paynter, Rachel Taylor, Martin Wannam, and Aaron Yazzie, presented alongside Tamarind guest artists Jill Christian, Paul Leibow, Willy Bo Richardson, and Sarah Smelser, and printed in collaboration with the students of Tamarind's one-year intensive Printer Training Program: Roma Auskalnyte, Elena Carrasco, Mike Feijen, Jon Greene, Perry Obee, Arel Lisette Peckler, Jenni Viita, and Jesse Wood.

Tamarind Institute, a division of the College of Fine Arts at UNM, is a nonprofit center for fine art lithography that trains master printers and houses a professional collaborative studio for artists. Tamarind hosts the only educational program of its kind that focuses specifically on training master printers. Students hone their technical skills in lithography and master the art of collaborative printmaking, a special partnership that brings together the expertise of a master printer and the creativity of an artist. Many of Tamarind's graduates, since the early-1960s, have established print workshops around the world.
Organizer