A curated selection of last impressions from earlier Tamarind editions. Click on each image for additional information. You may purchase online, or contact us at tamarind.unm.edu to purchase prints.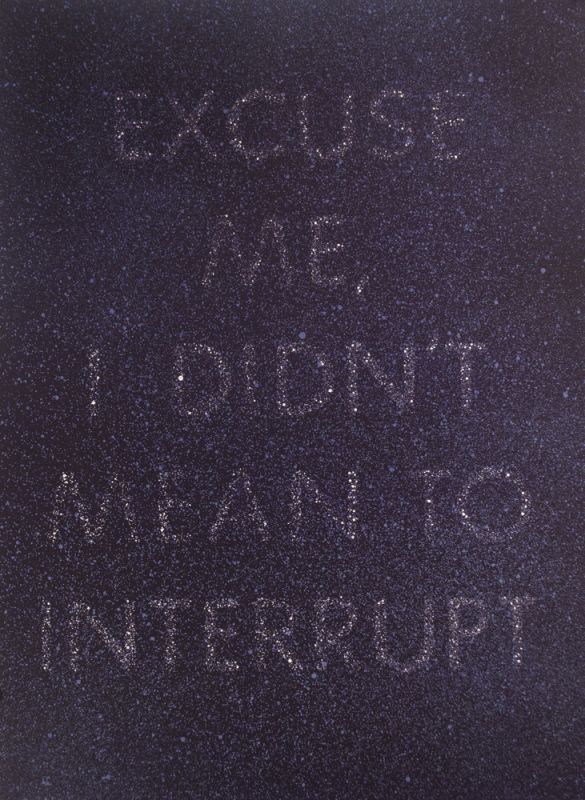 Ed Ruscha, Excuse Me I Didn't Mean to Interrupt, 1975 
Suite Fifteen, 1975
A celebrated suite of fifteen lithographs created in 1975 by selected artists who worked at Tamarind during its first fifteen years including:
Clinton Adams
Garo Antreasian
Elaine de Kooning
David Hare
Matsumi Kanemitsu
Nicholas Krushenick
James McGarrell
George McNeil
Nathan Oliveira
Kenneth Price
Deborah Remington
Edward Ruscha
Fritz Scholder
June Wayne
Emmerson Woelffer
Edition of 70
See full suite
Only one full suite remains available. $50,000.00
Please email tamarind@unm.edu to inquire or purchase.
Contact Tamarind Institute
Want to see more prints?
Take a look above under PURCHASE PRINTS for other selections from Tamarind's inventory.