Lithographically Printed Ceramic Decals:
Syracuse China (Onondoga Pottery Company) Onglaze Decal Process Using Lithographic Methods
Research by Alyssa Ebinger
Frederick Hammersley Apprentice Printer, 2020-2021
–Full Research Paper at the End of this Post–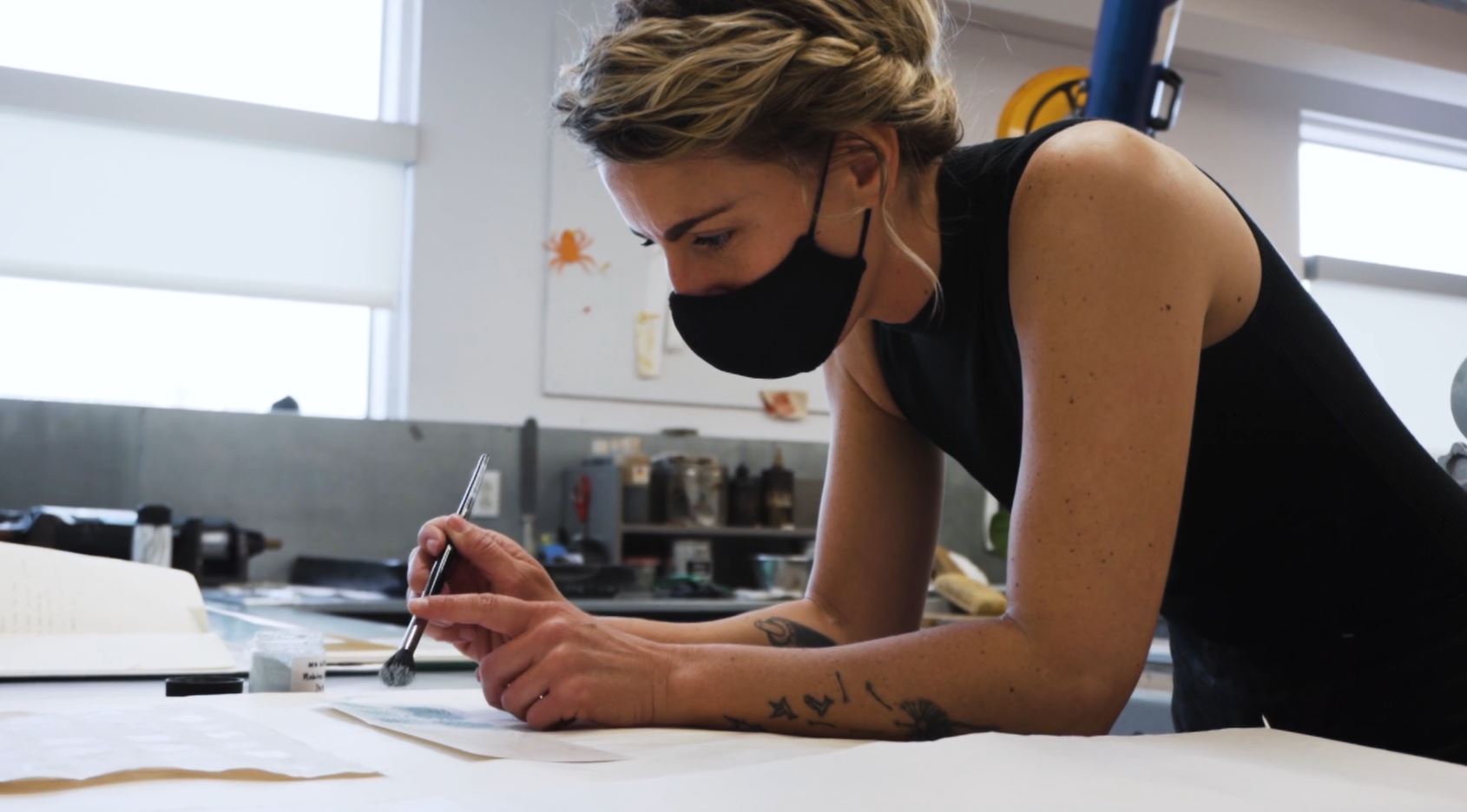 This research was done to resurrect and understand the traditional process of printing
ceramic china decals lithographically. Prior to World War II, Onondaga Pottery Company
(O.P. Co.) had been manufacturing a variety of ceramic products. The company was world
renowned for its fine residential china and commercial hotel and restaurant ware. In 1893,
Onondaga Pottery Company won the High Award Medal for its ornate vitreous china known
as Imperial Geddo at the Columbian Exposition in Chicago, and in 1904, the company won
the Grand Prize of Clays and Tableware at the Louisiana Purchase Exposition in St. Louis
(Hunter, 2019). In 1896, the company installed the ceramic industry's first in-house
lithographic shop for printing decals that decorated their famously known Syracuse china.
This process was replaced in the late 1930s with the shadowtone process; an airbrush design
that sprayed colors onto the ware through stencils (Hunter, 2019). This was a quicker and
cheaper way to decorate the wares.
I theorized that if I found common metals in lithographic inks and ceramic glazes I
should be able to print with the lithographic inks and render similar glazing results. I was
interested to see if lithographic pigments held their color and detail as a ceramic glaze would
without burning out in the kiln. To accompany this theory, I also tested the traditional
method of decal printing used for Syracuse china. The designs were drawn on limestone,
printed in a stiff varnish, dusted with fine ground onglaze color, sealed with a covercoat, and
then fired at low temperatures to allow the pigment to seep into the glaze. Through my
testing, I discovered that lithographic inks do not contain true metals, rather synthetic
pigments that do in fact burn out in the kiln at low temperatures, a cone 05 and 06. So, my
initial theory of being able to print with lithographic ink was debunked.
I tested various inks, pigments and processes. My conclusion is that it is possible to
lithographically print decals on ceramic waterslide paper using a tint base/litho varnish ink
mixture, dust it with a pigment/frit mixture, and fire it at low temperatures; thus creating an
entirely new piece or work that keeps identifiable qualities that are trademarks of ceramics
and lithography.