Today I'm off on an adventure — a three-week residency at Cassilhaus in North Carolina. I'm going to approach this trip as our invited artists must when they begin their journey to Tamarind. I've asked some questions, made some plans, seen some photos, but I still feel mostly in the dark. I hope that this trip will give me new insights into how our artists feel when they arrive in Albuquerque, and begin the process with perhaps a new printer, a new process, a new environment. 
During my stay, I will be interacting with two artists, and not doing lithography.  It'll be interesting to see what I can gain from learning from an artist's technique and what can be applied in my own workshop space.
It's very difficult for me to be away from my workshop at Tamarind, but I hope that this experience will benefit us all.
Besides working with artists, I'm looking forward to being in a beautiful space designed by and for artists. And, I'll be taking a side trip to Washington, D.C. and hope to see as much of NC as I can manage. But honestly, I think I might rest my body a bit as well. 
Finally, during this trip, I'll sign off with a few quotes I enjoy from an article in The Tamarind Papers (Volume 8, Numbers 1, 2, 1985) titled "Artist and Printer: Some Matches Are Made in Heaven and Others…" by Leonard Lehrer.
I'll start my journey with this quote from artist Walter Askin, who entitled his letter to Lehrer "Art on the Rocks":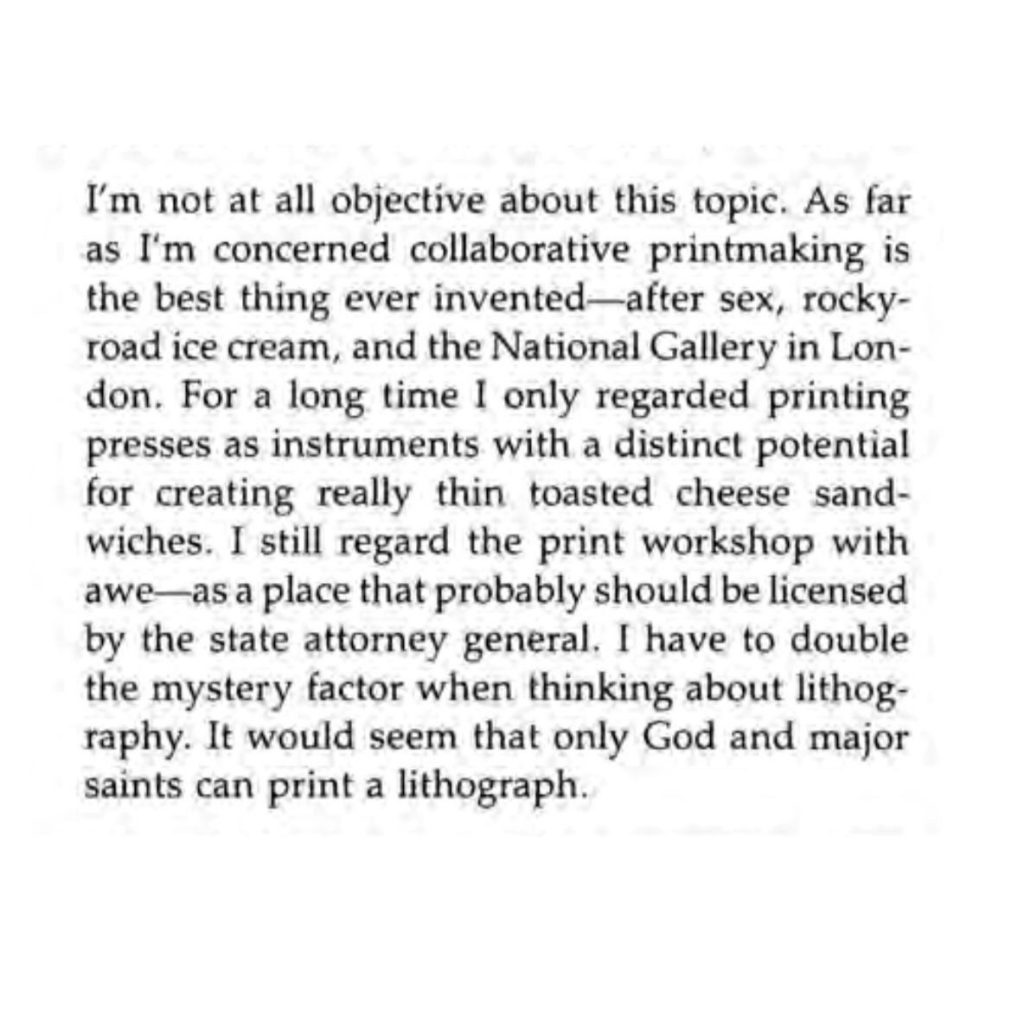 (full issue online at https://digitalrepository.unm.edu/cgi/viewcontent.cgi?article=1018&context=tamarind_papers )