Three Brazilian and three American artists completed two-week residencies, in bi-national pairs, at Tamarind during the summer of 2012.  In collaboration with Tamarind printers, the artists, all of African descent, created lithographs related to themes such as equality, inclusion, and identity in Brazil and the United States.The project created a forum for discussion of differences and similarities between people of common heritage living in Brazil and the United States.
Tamarind selected the participating artists, with the cooperation of the American Consulate and the Museu Afro Brasil in São Paulo. Each artist made several lithographs individually, and the pairs also collaborated on one image. They bonded over mutual concerns and developed images that reflect their respective interests. While in Albuquerque, the artists participated in press interviews for newspapers and public radio stations. 
In conjunction with the residencies, Tamarind hosted the exhibition Afro: Black Identity in America and Brazil, a group exhibition highlighted drawings, prints, and sculptures by the six artists invited to participate in the project. The exhibition, in the Tamarind Gallery from June 1 through August 24 of 2013, showcased work by Brazilian artists Rosana Paulino, Tiago Gualberto, and Sidney Amaral and American artists Alison Saar, Willie Cole, and Toyin Odutola. Tamarind hosted a closing reception on August 24, featuring live Brazilian jazz by the local group Saudade. The exhibit attracted a record-breaking number of visitors.
An exhibiiton of the Tamarind lithographs made by the Brazilian artists, together with a selection of Tamarind lithographs by African American artists, opened at the Museu Afro Brasil, in São Paulo, on August 10, 2013. Tamarind Director Marjorie Devon and the three Brazilian artists gave talks before the opening. The exhibit will be at the museum through mid-October. 
This project was partially funded by the U.S. Department of State Bureau of Western Hemisphere Affairs, Office of Public Diplomacy and Public Affairs, with the cooperation of the American Consulate and the Museu Afro Brasil in São Paulo.
PARTICIPATING ARTISTS BIOS
Rosana Paulino is a native of São Paulo, Brazil. She completed the Ford Foundation's International Fellowships Program at the University of São Paulo in 2008. During her fellowship, she published the following statement regarding her work:
"As a black woman myself, I question my role within a society that has suffered through slavery. It's very important to me. My intention is to investigate the marks that slavery planted on the black female body and soul, and on Brazilian society."
Tiago Gualberto was born in a small town in the state of Minas Gerais, Brazil, where he attended the Federal University of Minas Gerais' Fine Arts School. In 2006, he joined the Living Culture Program, a political organization that encourages racial cooperation, solidarity, and transformation. Today, he is a practicing artist and is studying textile and fashion design at the University of São Paulo. 
The third Brazilian artist, Sidney Amaral, is a painter and sculptor who finds inspiration in ordinary objects like flip-flops and scissors, and reproduces them, with a twist. His work has been included in exhibitions at galleries such as Alameda Lorena, and Central Galeria de Arte Contemporânea in Brazil, and Culturgest in Lisbon, Portugual.
Alison Saar was born in Los Angeles, California. She studied art and art history at Scripps College in California and received her Master's in Fine Arts from Otis Art Institute in Los Angeles in 1981. Saar explores spiritual themes primarily through sculpture and printmaking. Her work is included in museum collections around the world, including The Studio Museum in Harlem, UCLA Fowler Museum of Cultural History, and Pasadena Museum of California Art. She currently shows her work at LA Louver Gallery in Los Angeles, California. 
Willie Cole grew up in Somerville, New Jersey. He attended the Boston University School of Fine Arts, received his BFA from the School of Visual Arts in New York in 1976, and continued his studies at the Art Students League of New York. He is represented by Alexander and Bonin in New York City and his work is included in the collections of Museum of Modern Art, New York; the Walker Art Center, Minneapolis; the National Gallery of Art, Washington, D.C.; and the Whitney Museum of American Art, New York.
Toyin Odutola was born in Ife, Nigeria, and moved to the United States as a young child. She received a BA from the University of Alabama in Huntsville in 2008, and her MFA from the California College of the Arts in San Francisco. In her artist statement, she reveals her intentions: "What I am creating is literally black portraiture with ballpoint pen ink. I'm looking for that in-between state in an individual where the overarching definition is lost. Skin as geography is the terrain I expand by emphasizing the specificity of blackness. From there, the possibilities of portraying a fully-fledged person are endless." (Toyin Odutola, 2012)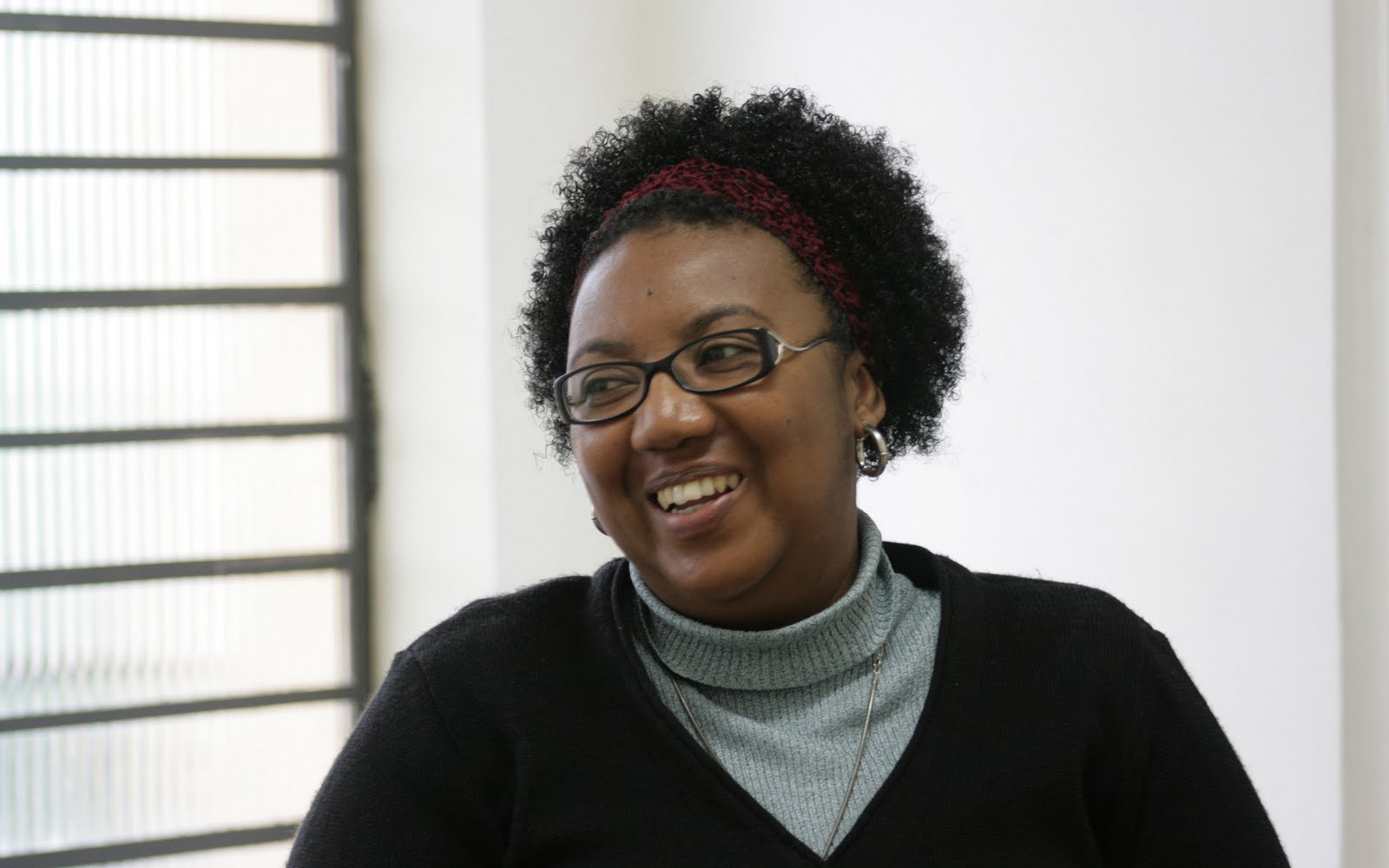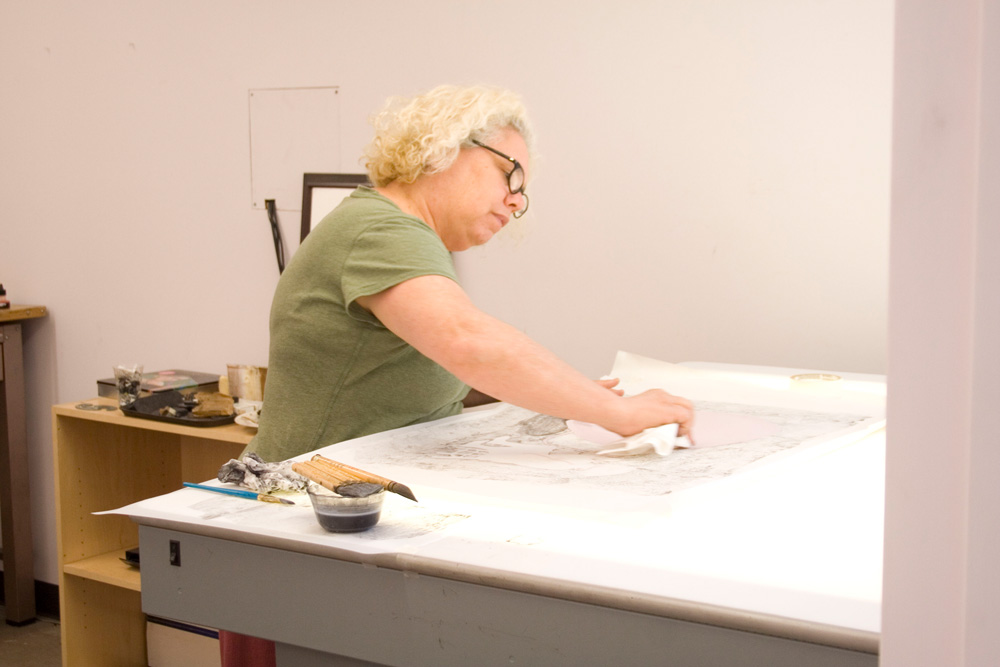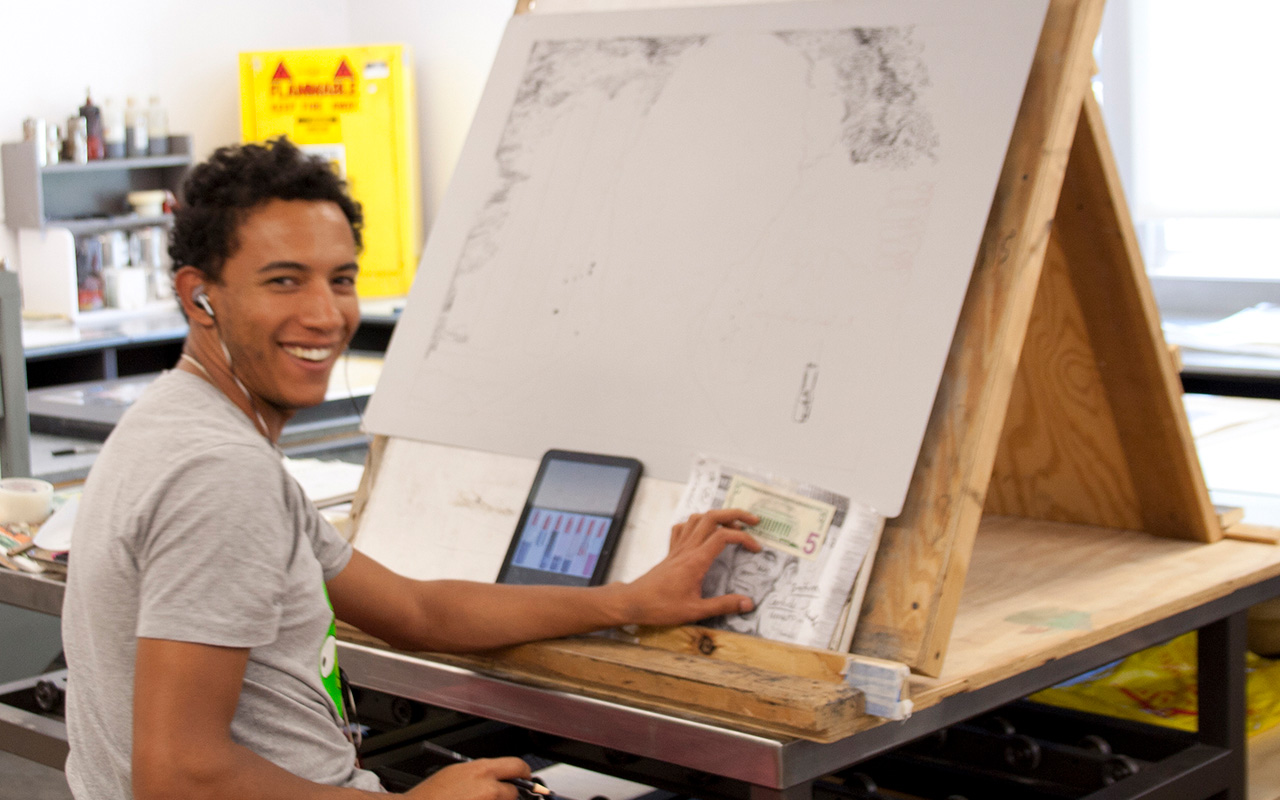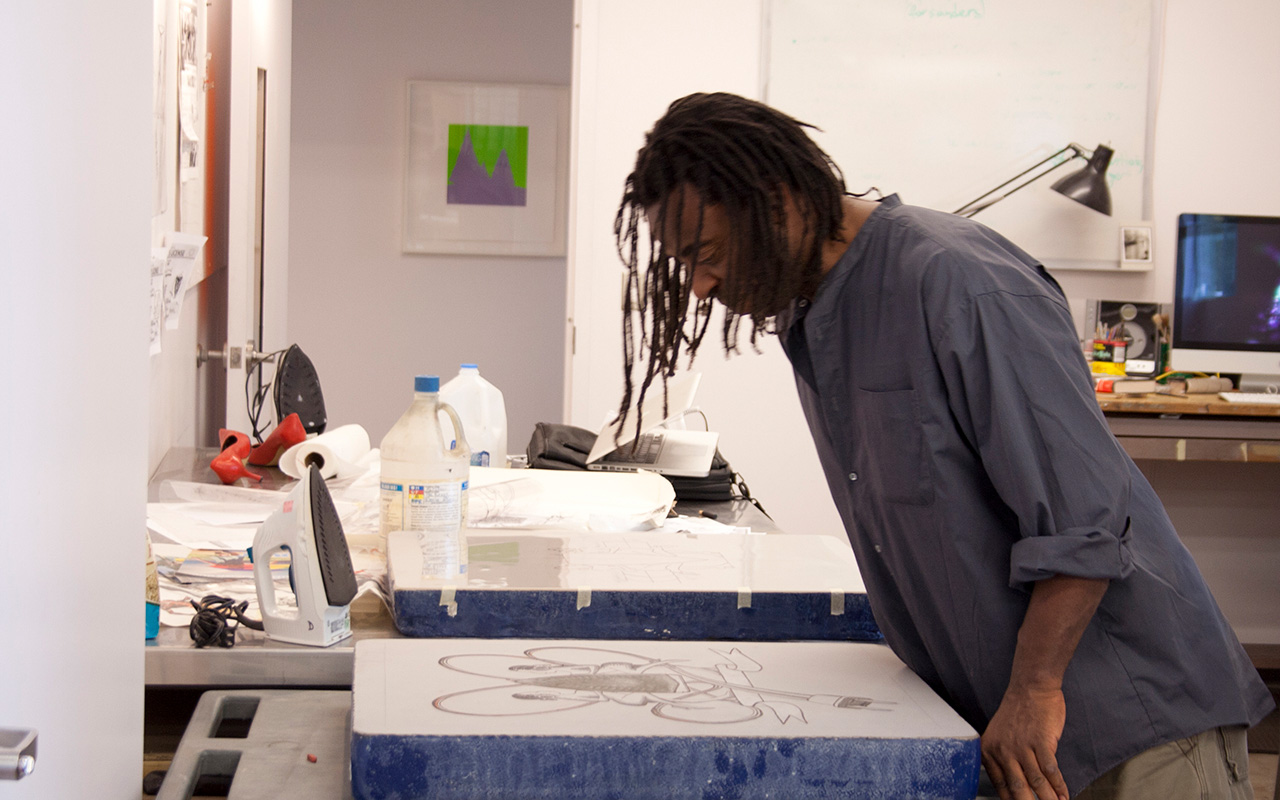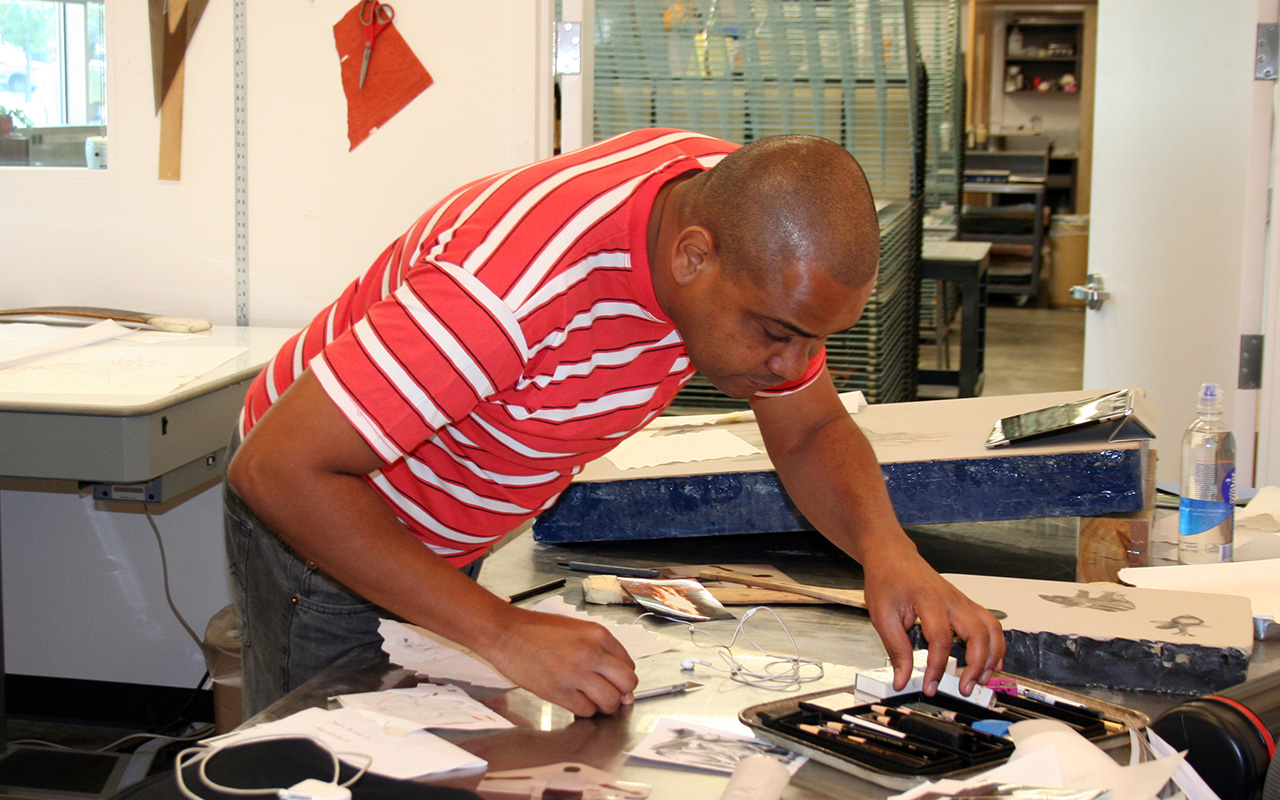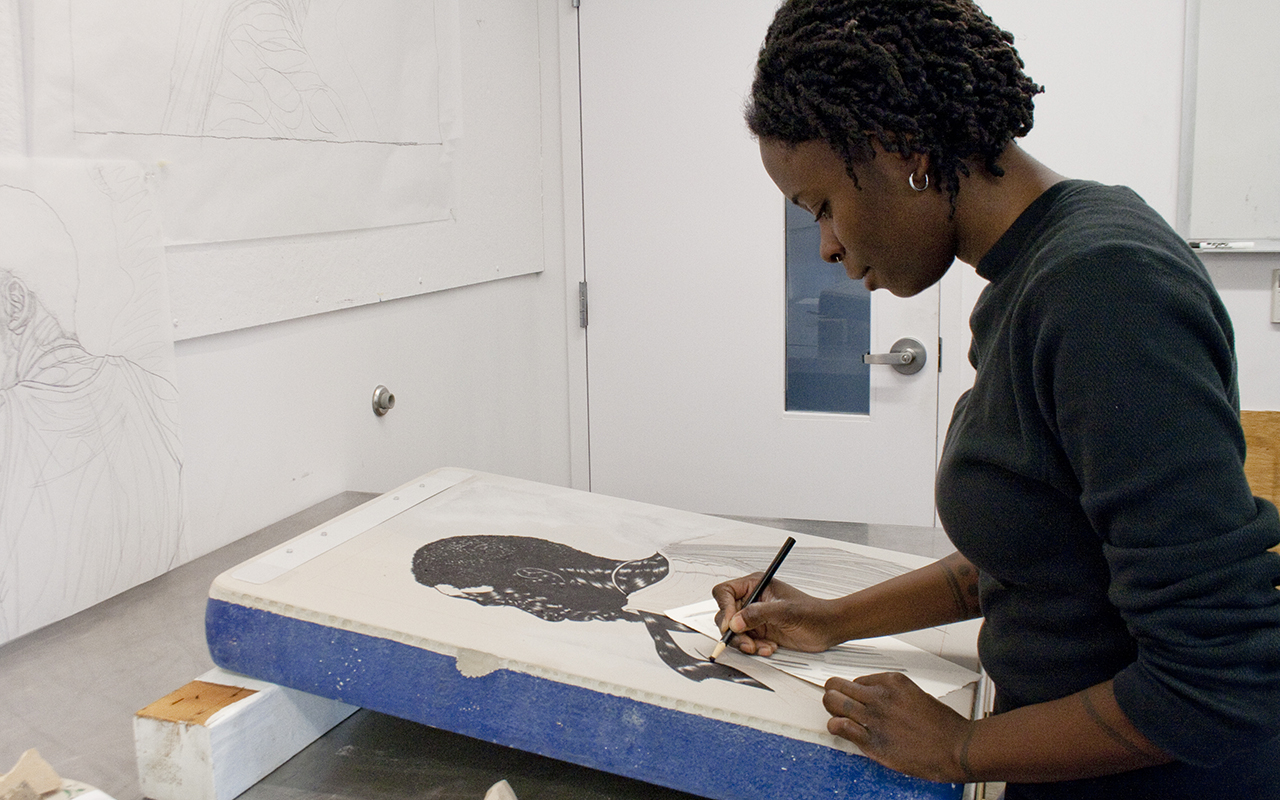 Images: Rosana Paulino, Alison Saar, Tiago Gualberto, Willie Cole, Sydney Amaral, Toyin Ojih Odutola