Eric J. Garcia
Lives in Albuquerque, New Mexico
---
Eric J. Garcia blends history, contemporary themes and a graphic style to create politically charged art that reaches beyond aesthetics. Using installations, murals, hand printed posters and his controversial political cartoons, he aims to challenge his viewers to question sources of power and the whitewashing of history. Born and raised in Burque's South Valley, Garcia received his BFA with a minor in Chicano studies from the University of New Mexico, then went on to receive his MFA at the School of the Art Institute of Chicago. He is a core member of the printmaking collective, Instituto Gráfico de Chicago and a new member of the Justseeds Cooperative.
While at Tamarind Institute, as part of the City of Albuquerque Tipping Points project, Garcia worked with Tamarind Student Printer Austin Armstrong.
Read Press Releases about Tipping Points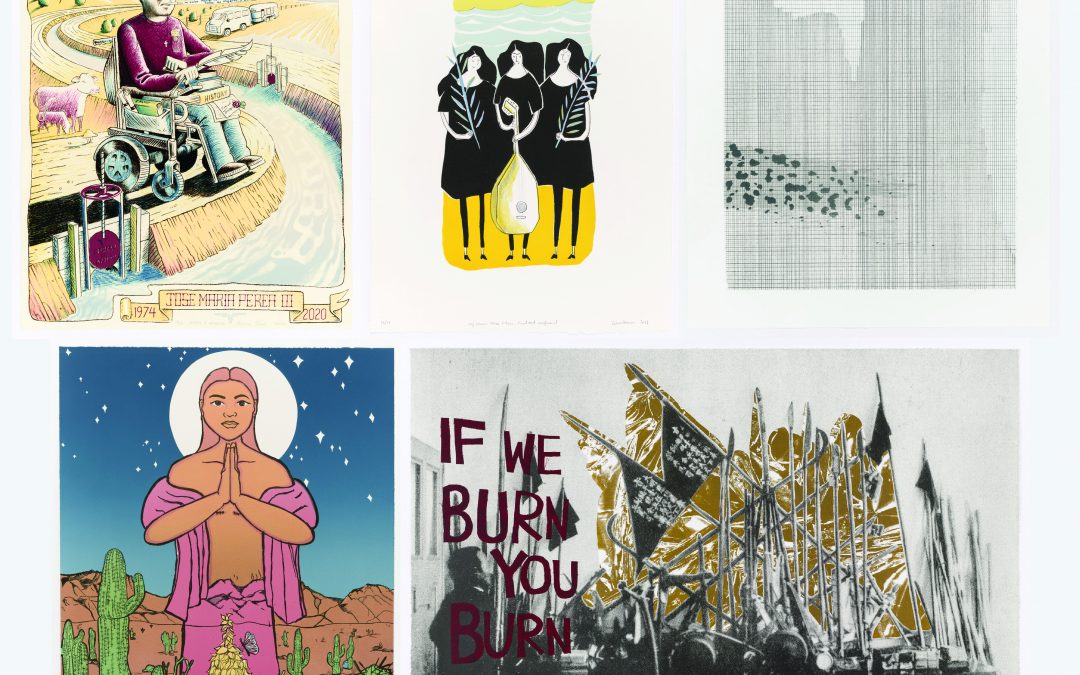 Tamarind Institute announces new lithographs by local artists Eric Garcia, Szu-Han Ho, Gabby Hernandez, Jane Lackey, and Zahra Marwan.
read more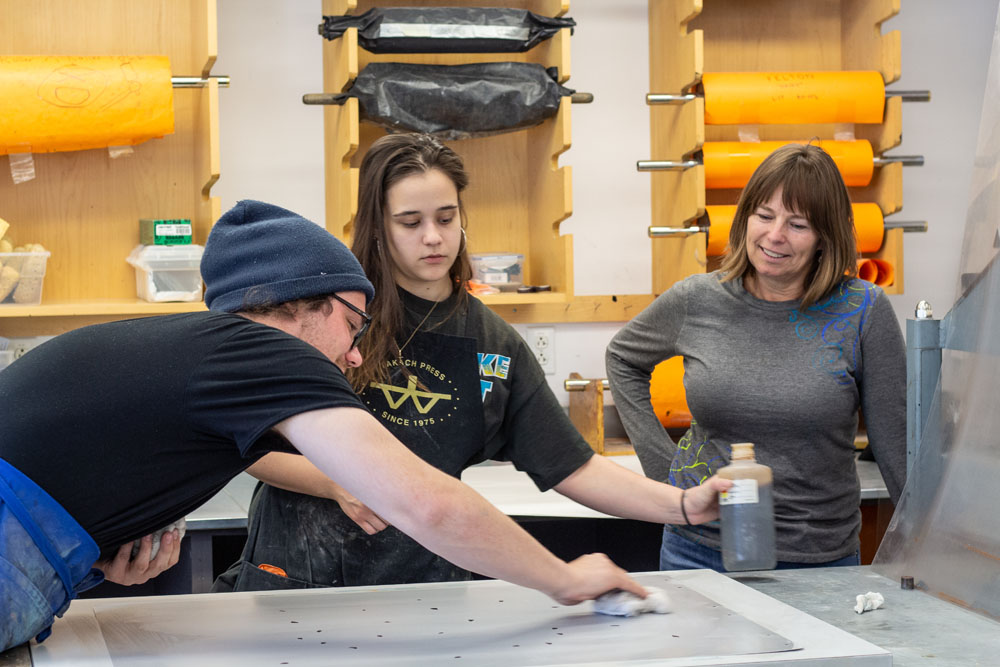 Inspired by the momentum of the City initiative Tipping Points for Creatives, this project at Tamarind will engage artists who are ready to expand their practice to include collaborative printmaking. For many artists, the opportunity to collaborate with Tamarind's highly skilled printers yields new thinking about their creative practice and builds new international audiences for their work, essentially tipping local professional artists into the next phase of their career and into new markets.
read more