Maja Ruznic
b. 1983 Bosnia & Herzegovina; lives in New Mexico
---
Maja Ruznic's abstract paintings reveal ghostly, discomforting, fluid figures that seem to appear from nothingness, shaped by the stains of memory, while her contorted sculptures appear frustrated by their own form, inhabiting her ancestors' clothing. Ruznic explains that she paints with "the drunken hand," describing her process as conjuring a memory through an intuitive impulse that knows something she may not. Born in Bosnia and Hercegovina in 1983, Ruznic immigrated to the United States with her family in 1995, settling on the West Coast where she eventually went on to study at the University of California, Berkeley, later receiving an MFA from the California College of Arts. Ruznic's often-quoted biography – a refugee who escaped the Bosnian War – is only the beginning of her journey. Ruznic's vivid paintings speak for themselves, depicting figures that seem to emerge from the caverns of human history, from within their own supports, and somehow from within the viewer's own recollections. Her work breaches something intrinsically human, and Ruznic guides us deftly with dark humor and complex representations. 
During her 2019 residency at Tamarind, Ruznic responded quickly to the medium of lithography and its processes including monotyping. The use of layering and transparency allowed her to further her exploration of the figure, illuminating new relationships between color, form, and subject matter.
Ruznic has exhibited internationally, and her work has been written about extensively, most notably in ArtMaze Magazine, Juxtapoz, San Francisco Bay Guardian, Studio Visit Magazine, and twice in New American Paintings, including the cover as selected by curator Anne Ellegood. In 2018, Ruznic was a recipient of the Hopper Prize. She currently lives in Roswell, New Mexico. 
More Information about Ruznic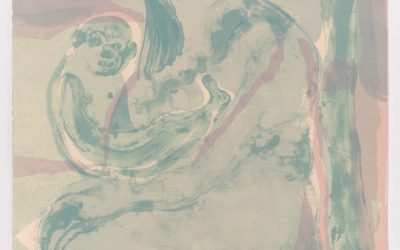 Four monotypes created by artist in residence, Maja Ruznic, which at Tamarind in 2019. Additional work to be released Spring 2022.
read more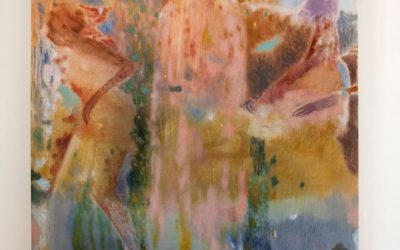 The works in this series, titled In the Sliver of the Sun, depict ghostly figures that arouse a sense of touch through erasure. Simultaneously fading into and emerging from the horizon, they seem to be returning from a long journey. Ruznic uses thin stains and washes of acrylic and oil paint to create the initial compositions for these works. She builds up the surfaces by scumbling and layering, then sands the dry paint to expose the tooth and texture of the canvas. This unique subtractive process leaves us with a sense of ghostly materiality—an undefined absence.
read more