Rose B. Simpson
b.1983 in Santa Clara Pueblo, NM; lives in Santa Clara Pueblo, NM
---
New Releases To Be Announced
Rose B. Simpson is a mixed-media artist from Santa Clara Pueblo, NM. Her work engages ceramic sculpture, metals, fashion, performance, music, installation, writing, and custom cars. She received an MFA in Ceramics from Rhode Island School of Design in 2011, an MFA in Creative Non-Fiction from the Institute of American Indian Arts in 2018, is collected in museums across the continent, and has exhibited internationally. She lives and works from her home at Santa Clara Pueblo, and hopes to teach her young daughter how to creatively engage the world.
During her Tamarind residency in early 2021, Simpson used the process of lithography to expand her interest in cultural representations, material, texture, and the figure.
Simpson is represented by Chiaroscuro Contemporary Art and Jessica Silverman Gallery.
Tamarind Posts About Simpson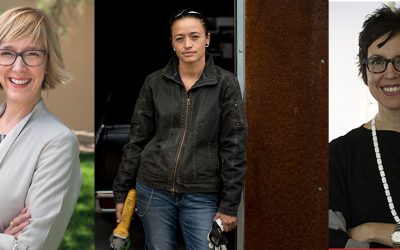 February 18 at 4 pm join Tamarind Institute artist-in-residence Rose Simpson, Tamarind Gallery Director Nancy Zastudil, and University of New Mexico Art Museum Curator of Prints and Photographs Mary Statzer for a discussion about Simpson's work, including her lithography experience at Tamarind and her upcoming virtual project at the museum.
read more