Szu-Han Ho
Lives in Albuquerque, New Mexico
---
Szu-Han Ho's work in performance, sound, and installation explores the relationship between bodies and sites of memory. She often works collaboratively, through collective action, structured improvisation, and group composition. Recent projects include MIGRANT SONGS, a choral performance art piece incorporating stories and songs of human and nonhuman migration; BORDER TO BAGHDAD, an exchange between artists from the US-Mexico border and Baghdad, Iraq; and Shelter in Place, a sculptural installation and performance inspired by her family's history in Taiwan. Szu-Han has lived in Albuquerque for ten years and has had a deep connection through family ties in New Mexico for much longer. She is currently an associate professor in Art & Ecology in the Department of Art at the University of New Mexico. 
While at Tamarind Institute, as part of the City of Albuquerque Tipping Points project, Ho worked with Tamarind Student Printer Austin Armstrong.
More about Szu-Han Ho
Artist's website
Read Press Releases about Tipping Points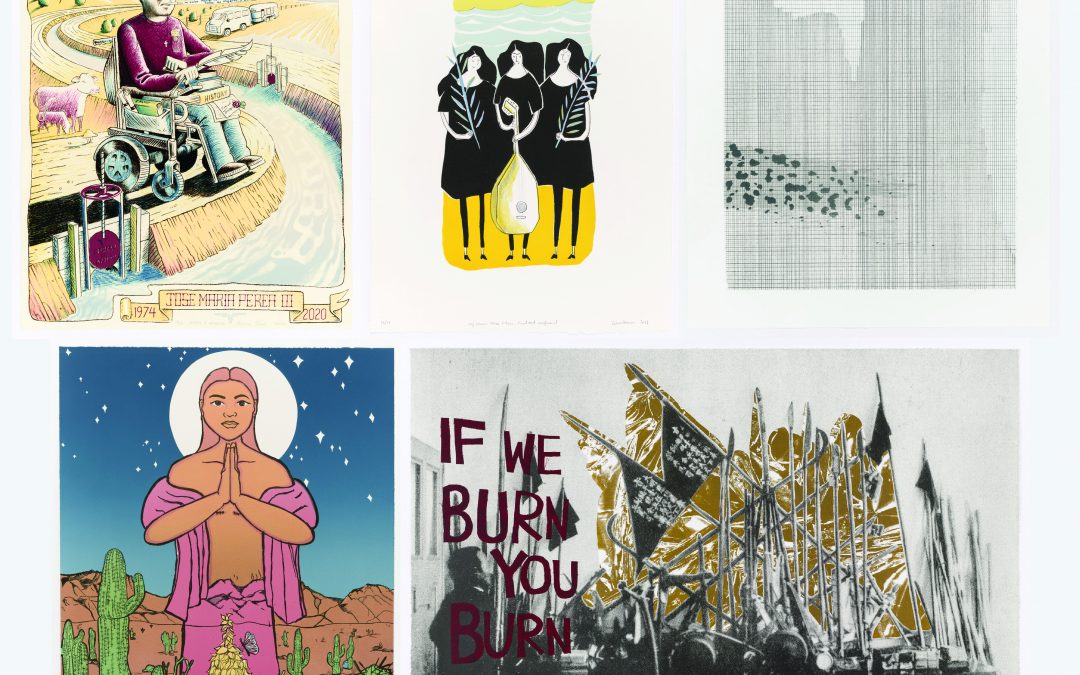 Tamarind Institute announces new lithographs by local artists Eric Garcia, Szu-Han Ho, Gabby Hernandez, Jane Lackey, and Zahra Marwan.
read more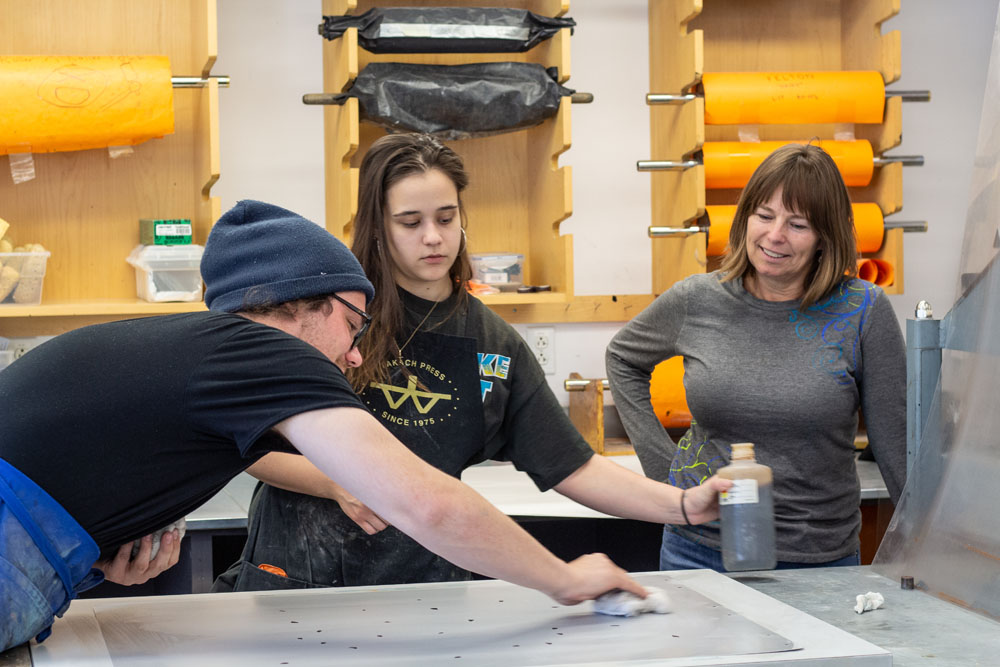 Inspired by the momentum of the City initiative Tipping Points for Creatives, this project at Tamarind will engage artists who are ready to expand their practice to include collaborative printmaking. For many artists, the opportunity to collaborate with Tamarind's highly skilled printers yields new thinking about their creative practice and builds new international audiences for their work, essentially tipping local professional artists into the next phase of their career and into new markets.
read more