Zahra Marwan
Lives in Albuquerque, New Mexico
---
Zahra Marwan grew up in two deserts which vary drastically and have many similarities in culture. One close to the sea, the other close to the mountains. She studied the visual arts in France, and continues various pursuits to further educate herself. She currently lives in the Barelas neighborhood of Albuquerque, New Mexico, and works in her studio at the Harwood Art Center, where she incorporates Kuwaiti tendencies into her daily life.
She has so many projects to feel proud of including creating work for the National Hispanic Cultural Center, the National Institute of Flamenco Arts, and being part of the City of Albuquerque and Bernalillo County Public Art Collections.
While at Tamarind Institute, as part of the City of Albuquerque Tipping Points project, Marwan worked with Tamarind Student Printer Brian Wagner.
More About Zahra Marwan
Artist's Website
Read Press Releases about Tipping Points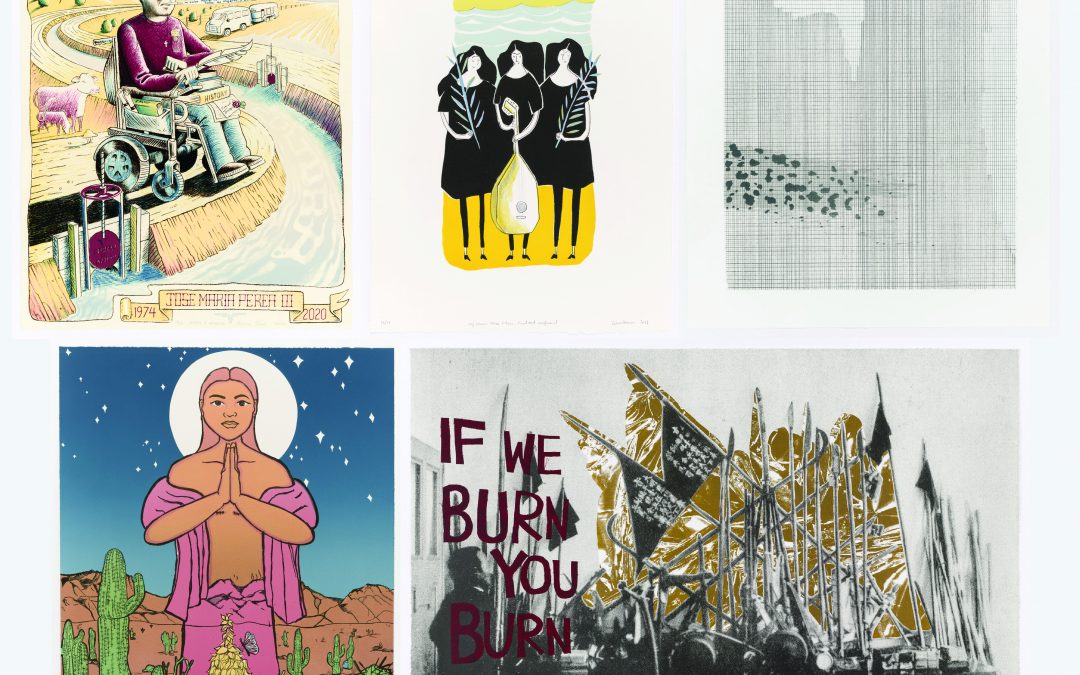 Tamarind Institute announces new lithographs by local artists Eric Garcia, Szu-Han Ho, Gabby Hernandez, Jane Lackey, and Zahra Marwan.
read more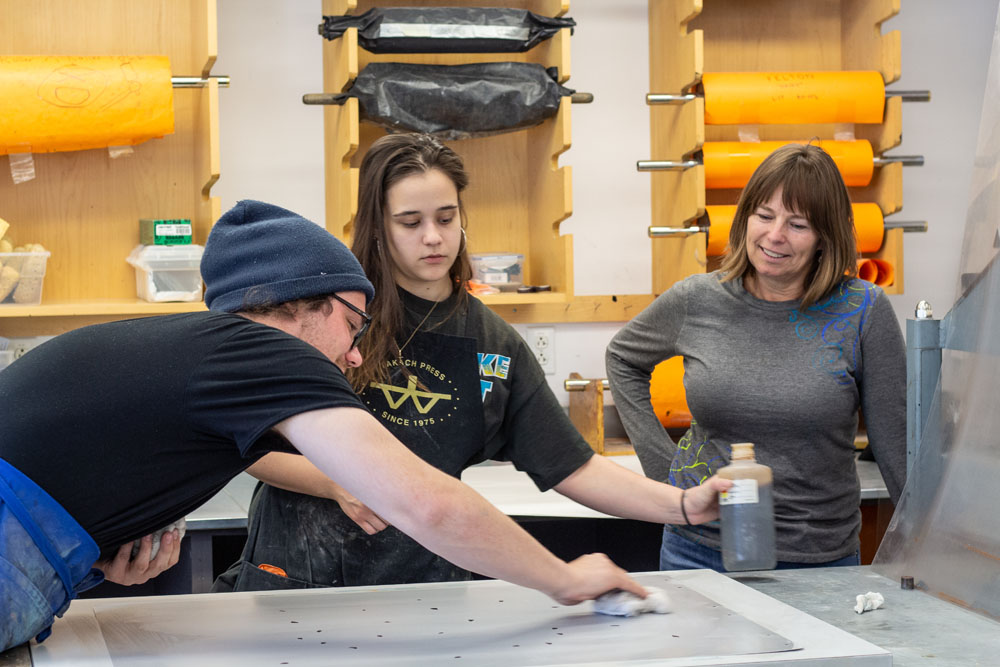 Inspired by the momentum of the City initiative Tipping Points for Creatives, this project at Tamarind will engage artists who are ready to expand their practice to include collaborative printmaking. For many artists, the opportunity to collaborate with Tamarind's highly skilled printers yields new thinking about their creative practice and builds new international audiences for their work, essentially tipping local professional artists into the next phase of their career and into new markets.
read more