Jane Lackey
Lives and works in Santa Fe, New Mexico
---
Jane Lackey's works on paper map intersecting lines and shapes that converge to articulate topographies of sequenced, frenetic relationships. These drawings reveal hidden forces of human nature that are felt and rendered through material sensations, marks and patterns. Informed by her life-long affinity to cloth textiles and the interlacement of threads, her drawings and installations investigate the connective tissue of human communication.  Lackey has lived in Santa Fe, New Mexico since 2009. Her works on paper and installations have been included in solo and group exhibitions at 516 ARTS and Central Features in Albuquerque and at Center for Contemporary Art and New Mexico Museum of Art in Santa Fe. Her artworks have been shown extensively throughout the United States and abroad. Numerous artist grants and residencies have supported her art projects including the Japan-US Friendship Commission/ National Endowment for the Arts, Creative Artist Exchange Fellowship in 2011. Lackey's work is in the permanent collections of The Detroit Art Institute, Cranbrook Art Museum, The Wellcome Trust Collection (London), Kent State University's James A Michener Collection among other public and private collections. Lackey was Artist-in-Residence, Head of Fiber at Cranbrook Academy of Art, 1997-2007 and was Contributing Faculty at Santa Fe University of Art and Design, 2011-2017.
While at Tamarind Institute, as part of the City of Albuquerque Tipping Points project, Lackey collaborated with Tamarind Student Printer Brian Wagner.
More about Jane Lackey
Artist's website
Read Press Releases about Tipping Points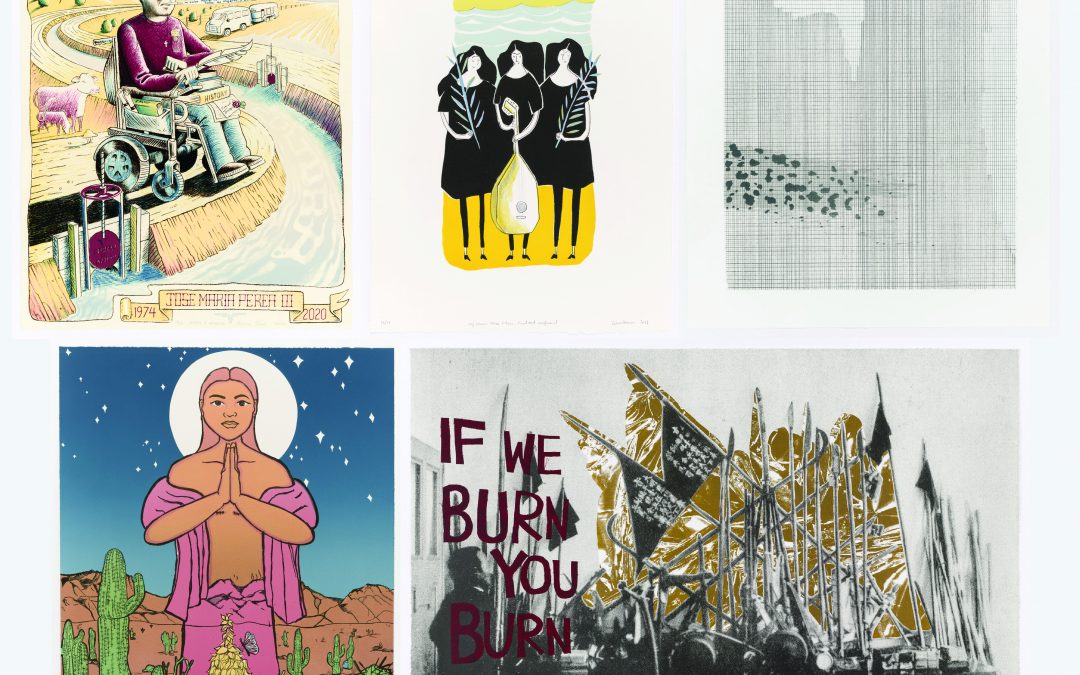 Tamarind Institute announces new lithographs by local artists Eric Garcia, Szu-Han Ho, Gabby Hernandez, Jane Lackey, and Zahra Marwan.
read more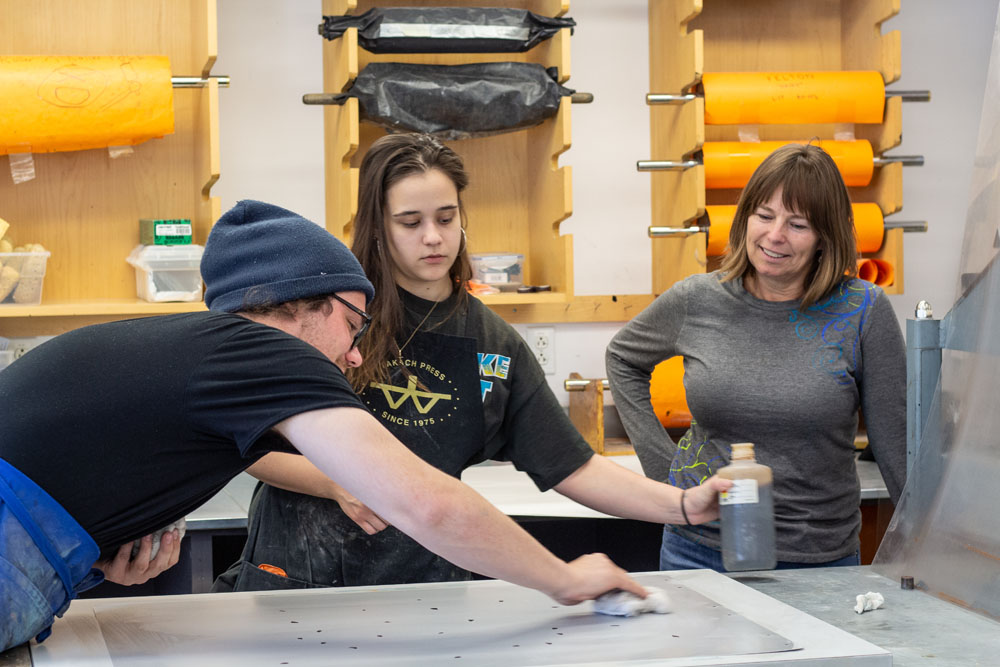 Inspired by the momentum of the City initiative Tipping Points for Creatives, this project at Tamarind will engage artists who are ready to expand their practice to include collaborative printmaking. For many artists, the opportunity to collaborate with Tamarind's highly skilled printers yields new thinking about their creative practice and builds new international audiences for their work, essentially tipping local professional artists into the next phase of their career and into new markets.
read more