Resources for Printmakers
Tamarind fosters collaborative printmaking and the preservation of fine art lithography through educational programs, online tutorials, directories, research, and other resources for printmakers.
Apprentice Printer Research
Each Tamarind Apprentice Printer is required to complete a research project before recieving the Tamarind Master Printer Certification (TMP).  These papers are intended to serve as a resource for students and practioners of collaborative lithography.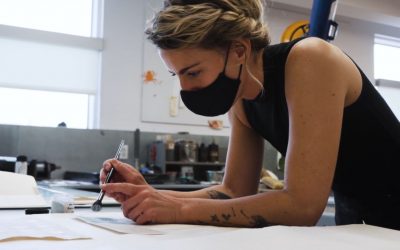 Alyssa Ebinger (Tamarind Apprentice Printer 2020-2021) tested various inks, pigments and processes to understand the viability of lithographically printing ceramic decals. In the end, she concluded that it is possible to lithographically print decals on ceramic waterslide paper using a tint base/litho varnish ink mixture, dust it with a pigment/frit mixture, and fire it at low temperatures; thus creating an entirely new piece or work that keeps identifiable qualities that are trademarks of ceramics and lithography.
read more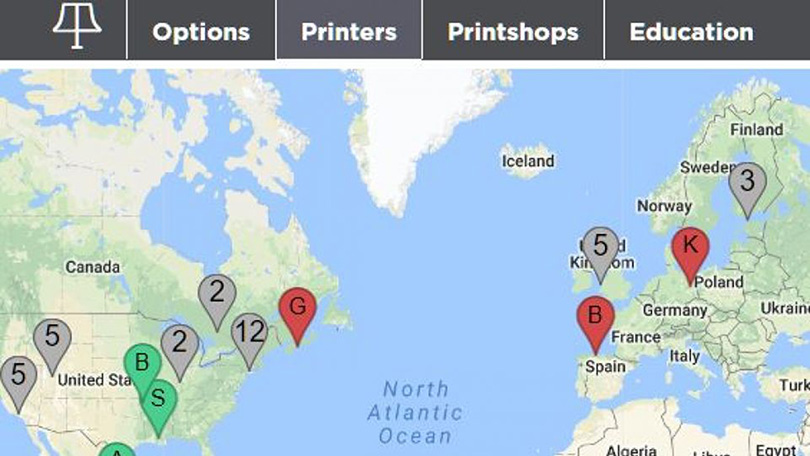 An interactive map for discovering Tamarind-trained printers running workshops or offering classes
Tamarind Techniques: A series of instructional videos on lithography 
This series of five step-by-step videos, created by Tamarind Master Printer and Education Director, Brandon Gunn, is intended to help anyone who is working in a lithography workshop.
Still have questions?
This brochure was compiled by Tamarind Institute to explain the process, as well as provide valuable information on framing, storing, and caring for your lithgographs.
Tamarind Education Director Brandon Gunn leads a conversation with the founder of Takach Press Corporation, Dave Takach, Sr.
Since 1975 Takach Press Corporation has operated from the South Valley in Albuquerque, New Mexico, supplying the international community with presses and printmaking supplies. An engineer and longtime supporter of Tamarind, "Dave, Sr." will share his memories of Tamarind's founders and the early days of developing the prototypes that became the Takach Press.
read more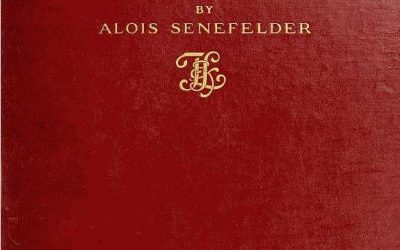 References for students of lithography compiled by Tamarind Master Printer and Educational Director Brandon Gunn.
read more