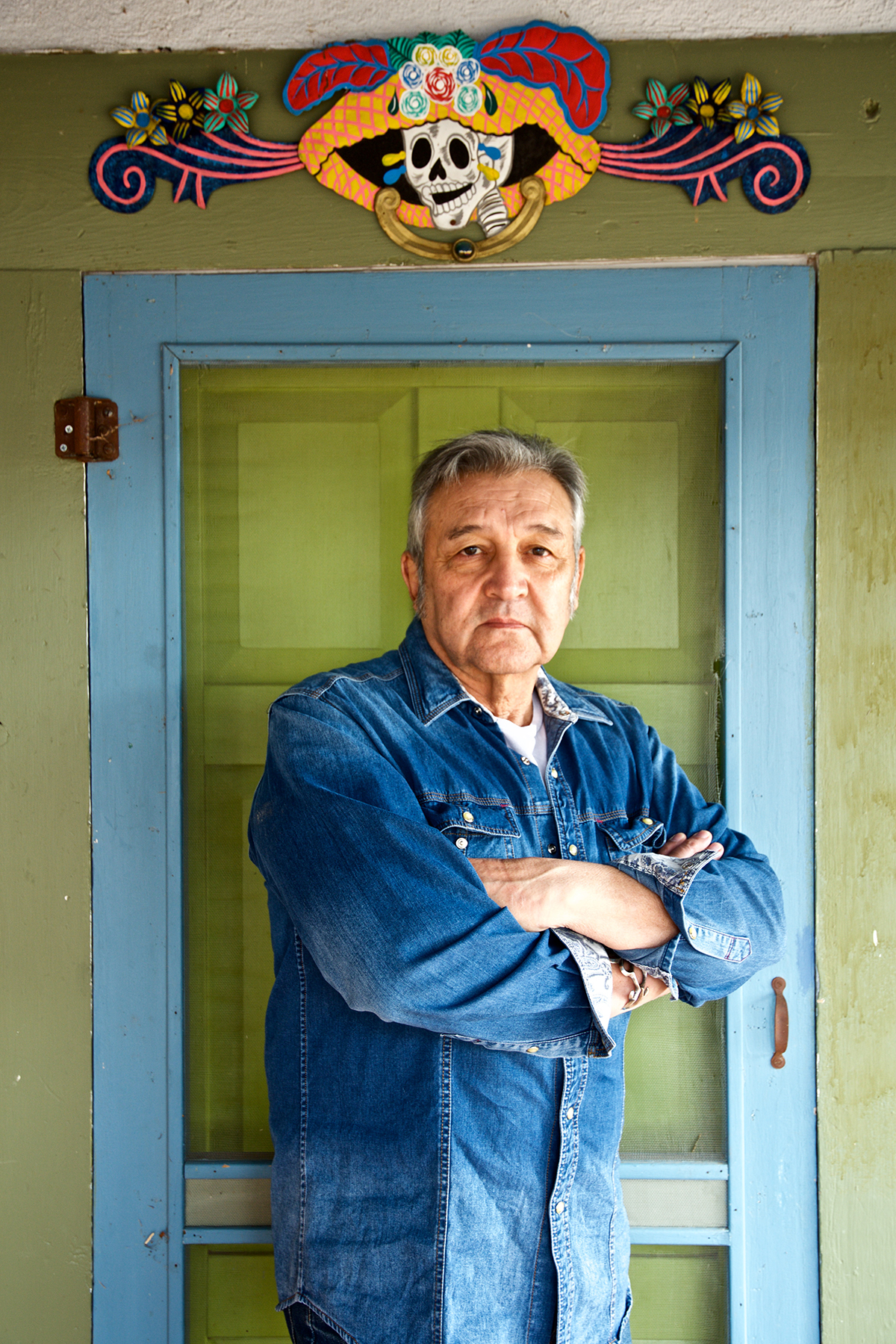 Luis Tapia
b.1950, Agua Fria, New Mexico; lives and works in Santa Fe, New Mexico
Luis Tapia is a self-taught artist, a celebrated and influential figure in Chicano and New Mexico art history. He grew up during the early years of the Chicano movement, and his work as an artist is rooted in the ancestral traditions and craftsmanship of the New Mexican santeros (artists who make religious images and objects). His work at once honors his ancestors while brazenly turning tradition on its head through contemporary references, brilliant color, and playful humor.
I see my work as an extension of the Hispano folk art tradition that was established in New Mexico in the 17th century and has continued to develop here during the past 400 years. My approach is to bring that tradition up-to-date so that it reflects and comments upon the religious, political, and social issues that are important in today's world."
In addition to his work as a sculptor and printmaker, Tapia makes and restores furniture and constructs and restores reredos (altar screens) for churches in northern New Mexico. He was one of the participating santero artists in Tamarind's Shared Traditions project in 1998. His chosen saint was another artist, and he made this lithograph to honor Frida Kahlo.
image: 2020, Santa Fe, NM. Photo © Jack Parsons.
Links