Jaune Quick-to-See Smith
b. 1940 on the Flathead Reservation, Montana; lives in Corrales, New Mexico
---
Jaune Quick-to-See Smith. Photo by Thomas King, Cherokee author.
As a child growing up on the Flathead Reservation, Quick-to-See Smith would carry around small drawings of animals that her father drew for her; she knew from a young age that she wanted to become an artist. A Native American of French-Cree, Shoshone, and Salish ancestry, Quick-to-See Smith is part of a new generation of Native American artists working to redefine their culture's relationship to contemporary American life and its problematic past.
Her studio practice includes painting, drawing, collage, and printmaking, and is rooted in storytelling. Her imagery is in equal measures political, defiant, and humorous, and she incorporates elements of language and popular culture alongside the desert landscape, horses, petroglyphs, and maps.
Quick-to-See Smith has worked at Tamarind repeatedly over the years, collaborating with a range of printers over a forty year period. She has received numerous awards and honorary degrees, including the College Art Association Women's Award, 2002; New Mexico Governor's Award for Excellence in the Arts, 2005. Art Table Artist Honoree, New York, 2011; Visionary Woman Award, Moore College, Pennsylvania, 2011; Elected to the National Academy of Art, New York, 2011; Living Artist of Distinction Award, Georgia O'Keeffe Museum, 2012; NAEA Ziegfeld Lecture Award, 2014; The Woodson Foundation Lifetime Achievement Award, 2015 along with four honorary doctorates: Minneapolis College of Art and Design, 1992; Pennsylvania Academy of Fine Arts, 1998; Massachusetts College of Art, 2003; University of New Mexico, Albuquerque 2009. Her work is represented in museum collections around the world, including Museum of Modern Art, Quito, Ecuador; the Museum of Mankind, Vienna; Walker Art Center, Minneapolis; The Smithsonian American Art Museum, Washington D.C.; Museum of Modern Art, Brooklyn Museum, Metropolitan Museum of Art, and The Whitney Museum of American Art, New York.
www.jaunequicktoseesmith.org
www.artnews.com
https://www.nga.gov/press/acquisitions.html
Tamarind Posts about Smith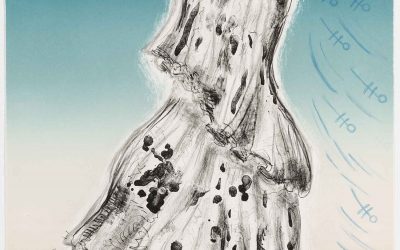 Coyote in Quarantine hones in on a particular character in Native American mythology, with Smith exploring ancient stories with contemporary imagery. Jaune Quick-to-See Smith was selected to be Tamarind's 2020 Collectors Club Artist.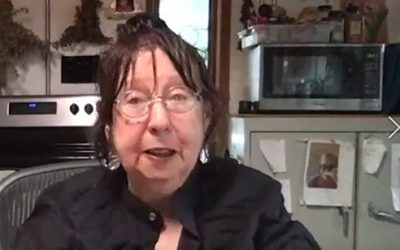 Interview by Tamarind Gallery Director Nancy Zastudil with Tamarind's 2020 Collectors Club Artist Jaune Quick-to-See Smith, her son Neal Ambrose-Smith, and Tamarind Master Printer and Workshop Manager Valpuri Remling