25jul6:00 pmConversation With James Drake, Tom Joyce, And Susan York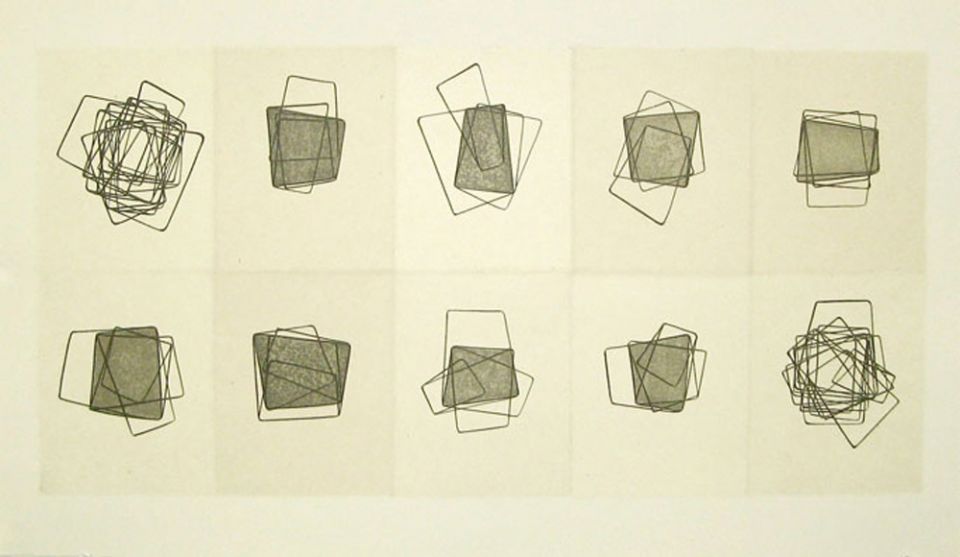 Event Details

Join Tamarind Institute in the gallery for To be continued, a two-part series of conversations with celebrated New Mexico artists about collaboration, creative momentum, and perseverance. The series takes its cue from the current exhibition Multiple Impressions: Artist Collaborations with Radius Books and Tamarind Institute as six of the exhibiting artists reside in New Mexico and are each experiencing a surge in national/international visibility and recognition. The conversations will cover the artists' collaborations across media, and their ongoing commitment to exploring the relationships among form, material, concept, and experience.

Radius books/monographs of each artist will be for sale in the gallery.

July 25, 6pm
Conversation with James Drake, Tom Joyce, and Susan York
Moderated by Nancy Zastudil, Tamarind Institute Gallery Director

ABOUT THE ARTISTS

James Drake was born in Lubbock, Texas in 1946 and currently lives and works in Santa Fe, New Mexico. He received his Bachelor of Fine Arts degree in 1969 and Master of Fine Arts degree in 1970 from the Art Center College of Design, Los Angeles, CA. Drake is the recipient of numerous awards, which include a John Simon Guggenheim Memorial Foundation Fellowship and two National Endowment for the Arts Grants. His work can also be seen in the collections of many institutions including the Museum of Fine Arts, Houston, Blanton Museum of Art, Dallas Museum of Art, San Antonio Museum of Art, Art Museum of South Texas, El Paso Museum of Art, New Orleans Museum of Art, New Mexico Museum of Art, The Lannan Foundation, Museum of Contemporary Art San Diego (La Jolla), Whitney Museum of American Art, Brooklyn Museum of Art, Corcoran Gallery of Art, and the National Museum of American Art, Smithsonian Institution. In 2007 his work was featured at the 52nd International Venice Biennale, curated by Robert Storr, and in 2000 at the Whitney Biennial.

—

Tom Joyce is a sculptor, MacArthur Foundation Fellow, and widely acknowledged as one of the foremost practitioners in the field for his contributions to the art and science of forging iron. Initially trained as a blacksmith in the rural farming community of El Rito, NM, in his youth, Joyce's works examine the physical, environmental, political, and historical implications of using iron as a primary medium. Working from studios in Santa Fe, NM; Brussels, Belgium; and at several industrial forging and foundry facilities in the U.S., his concerns and observations are expressed through multimedia installations, immersive soundscapes, video projections, photography, and through materials that have inherited specific histories from prior use.

—

Susan York is primarily known for reductive work in graphite, her primary medium since 2000. Her cast and drawn forms are often installed to engage with the architecture of a particular space, combining precise geometry with unexpected elements, such as asymmetry and tension. Her site-sensitive installations engage the existing architecture of a chosen site: a room, a wall, or the borders within a sheet of paper. In the exhibition catalogue Susan York: 3 Columns, Lucy Lippard wrote, "This nuanced fusion of the intellect and sensual experience is precisely what York achieves. In doing so, she takes Minimalism past the post, and into a realm of her own." York grew up in Albuquerque and earned her BFA from the University of New Mexico and MFA from the Cranbrook Academy of Art in Bloomfield Hills, MI. Her work is placed in numerous collections in the U.S. and abroad, including: Brooklyn Museum, NY; Lannan Foundation, TX and NM; Morgan Library & Museum, NY; Museum für Konkrete Kunst, Germany; The Panza Collection, Switzerland and Wynn and Sally Kramarsky, NY. She is a 2019 recipient of the Adolf & Esther Gottlieb Foundation grant.

—

Multiple Impressions is an exhibition featuring works by artists who have collaborated with Tamarind Institute and Radius Books to create lithographs and monographs, respectively. The spirit of the exhibition takes its cue from the multifaceted roles at play in the creation of collaborative, printed works while the overlap of projects between the two organizations speaks to a shared interest in the cultural value of the generative nature of the multiple. Featured artists include Charles Arnoldi, Enrique Martínez Celaya, Tony DeLap, James Drake, Harmony Hammond, Tom Joyce, Matt Magee, linn meyers, Johnnie Winona Ross, Judy Tuwaletstiwa, and Susan York.

In the gallery through September 7, 2019.