Paula Wilson
b. 1975, Chicago, Illinois; lives in Carrizozo, New Mexico
---
NEW EDITIONS IN PROGRESS! 
Interdisciplinary artist Paula Wilson challenges the fabled narrative of the western landscape from multiple perspectives and weaves together ideas from the viewpoint of a naturalist, educator, ecosexual, and contemporary artist of color.
Wilson received her MFA from Columbia University and has held residencies at Yale University, New Haven; Massachusetts College of Art, Boston; and The Fabric Workshop and Museum, Philadelphia. Wilson lives and works in Carrizozo, New Mexico where she is co-founder of the artist organizations MoMAZoZo and the Carrizozo Artist in Residency (AIR).
In November 2020, Wilson presented an artist talk, co-sponsored by UNM's African American Student Services and Tamarind Institute. A recording of the talk is available under Tamarind Talks on Vimeo.
More information about the artist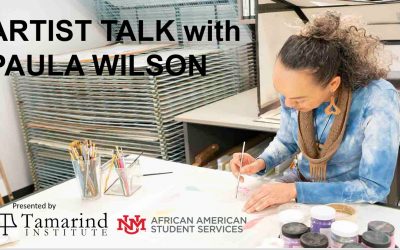 If you missed the Tamarind Talk with Paula Wilson in December of 2020, you can watch the recording online.
read more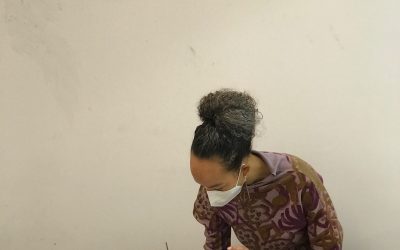 Paula Wilson's residency at Tamarind Institute began on Monday, January 4, 2021.
read more