Help Us Keep Lithography Rolling
Tamarind relies on charitable gift for approximately 30% of its operating expenses
Three programs to support
Charitable tax-dudictible gifts fund many of our educational programs and special projects. Gifts may be made in full to either of these three funds, or a combination. 
Our supporters recieve exclusive invitations to events, including exhibition previews and artist receptions. And, donors who contribute $5,000 or more will have their names engraved in Bavarian limestone on our donor wall at the entrance to Tamarind.
To make a gift, you may call (505) 277 3901 to speak to Shelly Smith, give online through UNMs Secure Site, or send a check and your contact information to: Tamarind Institute, c/o Shelly Smith, 2500 Central Avenue SE, Albuquerque, NM 87106.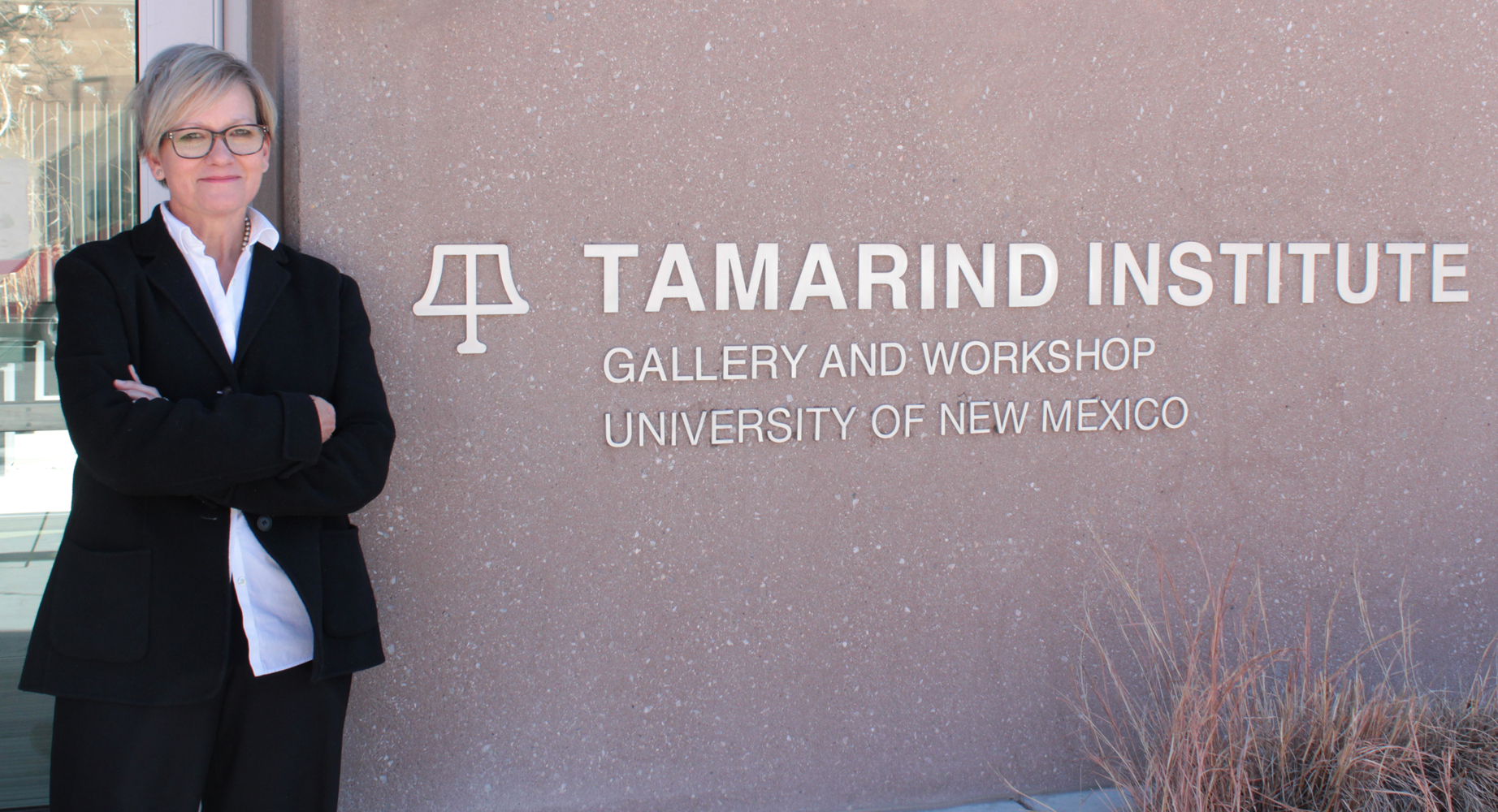 Tamarind Institute Director's Fund
The Tamarind Institute Director's Fund was established in 2017 to provide the director, Diana Gaston, with funds to further the educational reach and artistic mission of Tamarind Institute.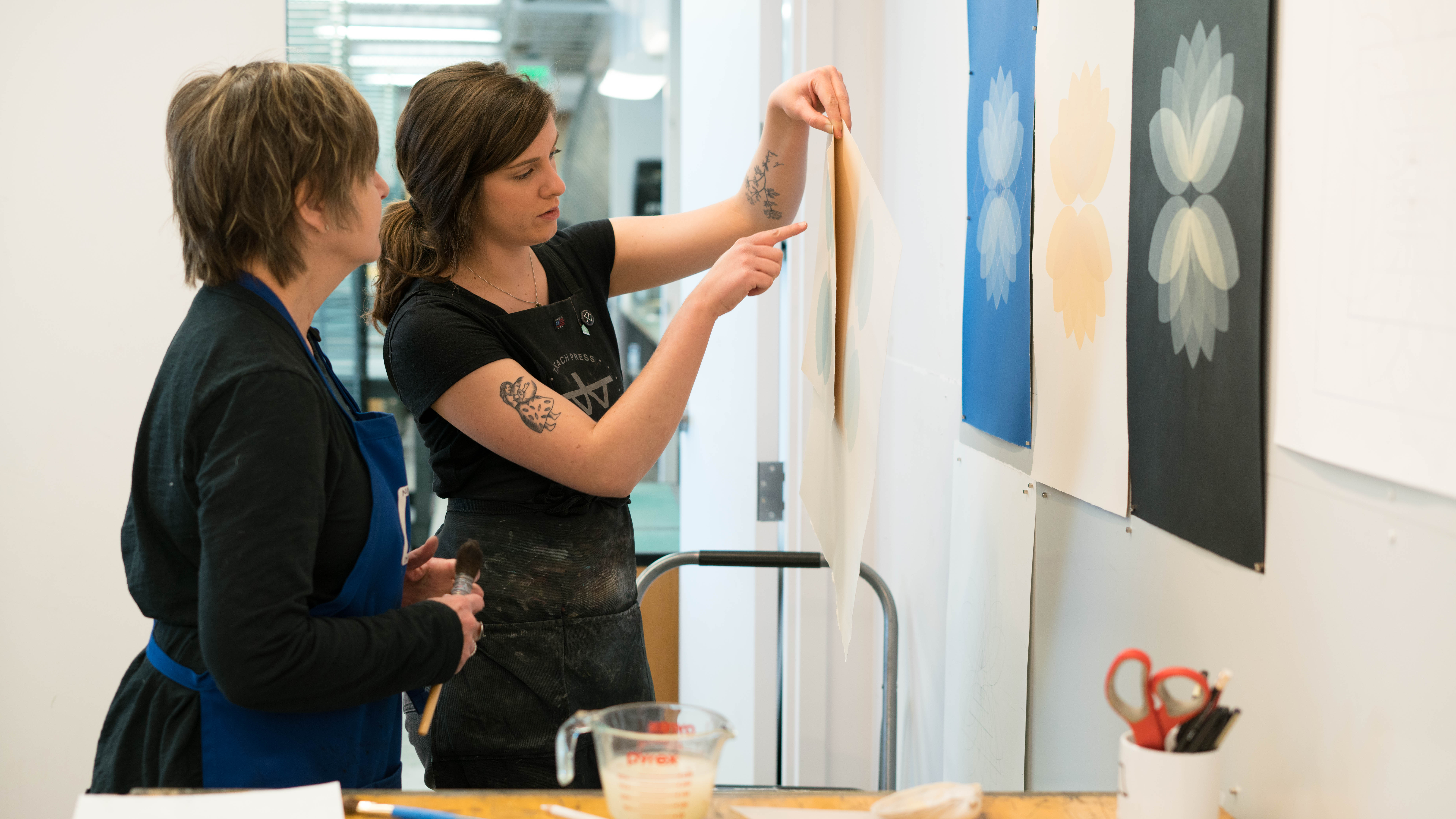 General Fund
Founded in 1960 in Los Angeles, Tamarind is recognized internationally for its contributions to the growth of contemporary printmaking around the world and continues to provide professional training and creative opportunities for artists.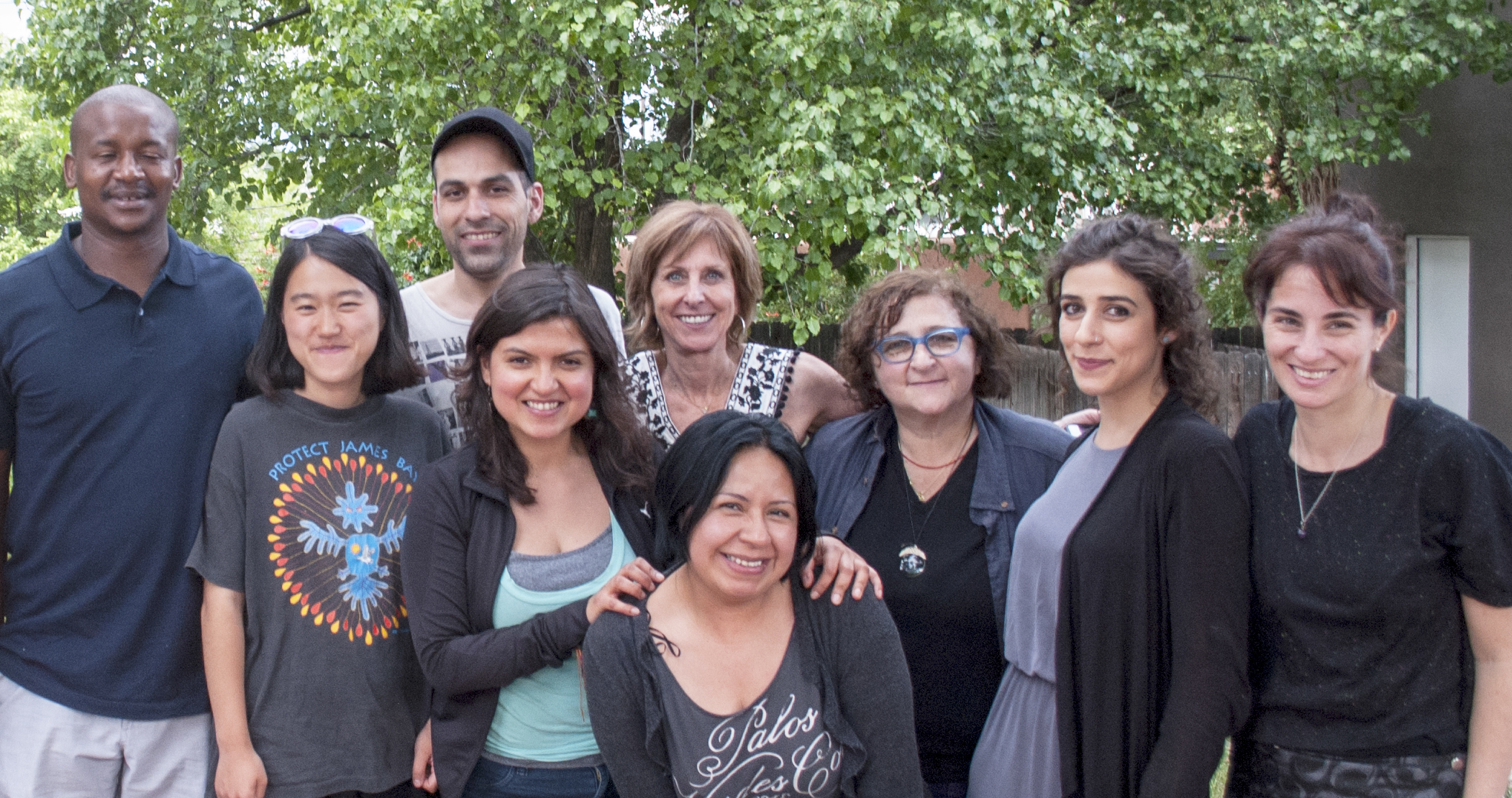 Marjorie L. Devon Scholarship Fund
The Marjorie L. Devon Tamarind Scholarship Fund was created to honor Tamarind's director for over thirty years. This fund will directly support a student enrolled in Tamarind's one-year Printer Training Program.
Another great way to support Tamarind and grow your collection
What our students say about why they choose to study at Tamarind
See all Student Impression videos 
Contact Tamarind Institute